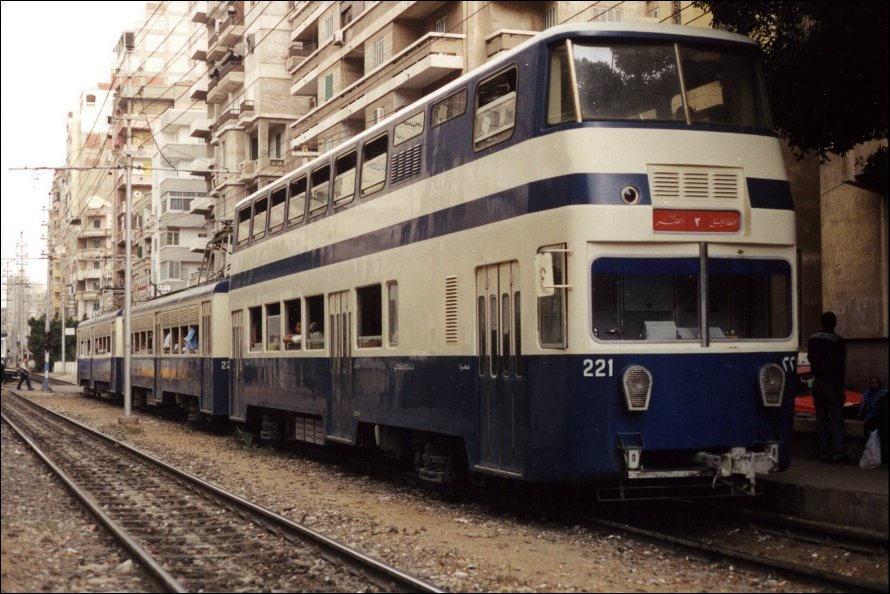 Egyptian Transport Minister Kamel al-Wazir discussed with a delegation from Agence Française de Développement (AFD) on supporting several transport projects in Egypt, in the presence of the President and Leaderships of the National Authority for Tunnels (NAT) and representatives of the Ministry of International Cooperation and Investment.
The two sides discussed investment cooperation in studying the Victoria interchange station, which will link the Abu Qir metro and the Raml tram in Alexandria after its rehabilitation.
Wazir stressed the ministry's keenness to complete restoration of the Raml tram, with the AFD to contribute with €100 million.
The two sides also reviewed joint cooperation in developing the Abu Qir railway into an electric metro.
Coordination with funding agencies, including the AFD, is underway by the Ministry of Investment and International Cooperation to complete this important project, Wazir said, which will cost $1.71 billion – and which, together with the project to rehabilitate the Raml tram in Alexandria, will constitute a major qualitative shift in Alexandria's mass transportation system.
The meeting discussed the current situation for the third stage of the Greater Cairo metro's third line, as well as the results of the two workshops organized in coordination between AFD and NAT regarding technical assistance provided by the french agency for workers at the Transport Ministry – to benefit from global experiences in the design and management of metro lines, its advertising systems and investment opportunities in the metro sector.
The AFD's delegation stressed the importance of these workshops, which see an extensive presence of french companies interested in the railway and metro sector, alongside advertising and marketing.
The delegation indicated that three other workshops will be held in January and February 2020, followed by a major workshop to produce the final results and recommendations for these fields.
Edited translation from Al-Masry Al-Youm