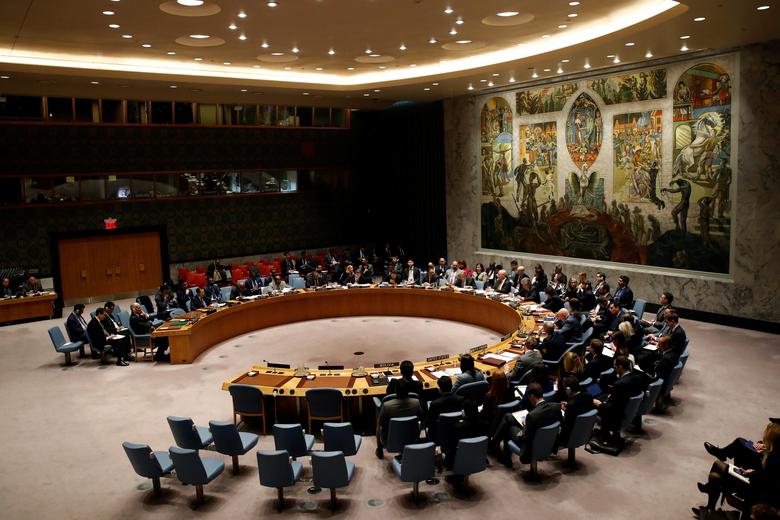 Egypt has escalated its dispute with Ethiopia over the Grand Ethiopian Renaissance Dam (GERD) to the UN Security Council.
Egyptian Foreign Minister Sameh Shoukry sent a message on Saturday to the President of the UN Security Council, where he explained developments in the situation and called on the council's responsibility in accordance with the United Nations Charter to maintain international peace and security.
Shoukry recorded Egypt's objection to Ethiopia's announcement on filling the GERD during the upcoming flood season.
His message also expressed Egypt's complete rejection to Ethiopia's approach to impose a de facto situation on the downstream countries, through unilateral measures and steps  in an explicit violation of international law.
The Egyptian Foreign Ministry spokesperson Ahmed Hafez added that the Foreign Minister's letter, which was circulated as an official document to the Security Council, reveals to the international community the truth of Ethiopia's uncooperative stance.
He added that Ethiopia has thwarted efforts made over the past months to reach a fair, balanced and legally binding agreement on the dam within the framework of the negotiations sponsored by the African Union.
Hafez stated that an integrated report was sent to the Security Council on the issue and Egypt's vision regarding it, to serve as a reference for the international community and to document the constructive positions taken by Egypt over a decade of negotiations in its sincere quest to reach an agreement that satisfies all parties.
Shoukry also spoke on Ahmed Moussa's TV show "Ala Massoulity" (By My Responsibility) to slam reports of Ethiopia selling water to Egypt.
"This has no reference within the framework of law and international organizations. It is something unpalatable," he said.
Meanwhile, the Council of the Arab League will hold an extraordinary meeting in Doha involving various foreign ministers on Tuesday to discuss developments on the GERD.
The Assistant Secretary-General of the Arab League Hossam Zaki said that this extraordinary meeting is being held at the request of Egypt and Sudan on the sidelines of the consultative meeting of Arab foreign ministers scheduled to be held in Doha on Tuesday.
Egypt and Sudan stressed Wednesday the importance of coordinating efforts at international levels to push Ethiopia to negotiate seriously, in good faith and with real political will in order to reach a comprehensive, just and legally binding agreement on filling and operating GERD, after the negotiations sponsored by the African Union reached a dead end because of Ethiopian intransigence.