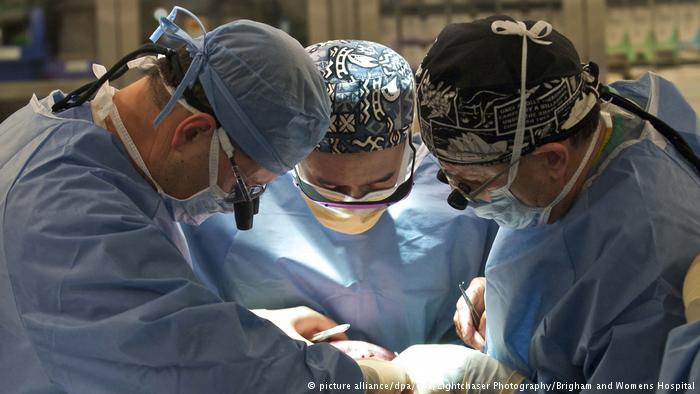 Egypt has taken serious steps in the field of organ transplantation by establishing the largest center for organ transplantation in the Middle East at the Nasser Institute Hospital, Minister of Health and Population Khaled Abdel Ghaffar announced.
The new center provides comprehensive medical care to patients before and after transplant operations, in addition to  psychological support services, , Abdel Ghaffar, said at the fourth annual scientific conference of the National Institute of Kidney Diseases and Urolog.
Abdel Ghaffar stressed the scientific importance of the conference, and its great role in exchanging experiences and practical skills among the participants in various countries.
This contributes to refining the medical and scientific skills of Egyptian doctors in the field of human organ transplantation, especially kidney transplantation.
The Health Ministry is working to establish an advanced electronic system to register those wishing to donate organs after their death, he added.

The Ministry of Justice has also taken steps to document donation operations legally, he explained.
He assured that all medical analysis procedures related to transplantation, especially regarding tissue compatibility, are carried out within the Ministry of Health laboratories by following the highest quality standards.
According to Abdel Ghaffar, Egypt currently has 42 centers for transplanting human organs, including 28 kidney centers, 17 liver centers, three joint centers.
He added that 1,193 kidney transplants were performed at these centers during 2021, while 1,078 kidney transplants were performed during 2022.
According to the latest statistics, more than ten percent of the world's population – with 800 million cases by 2022 – suffer from kidney disease which makes it a worldwide health problem worldwide, Abdel Ghaffar said.
He noted the importance of communicating with concerned partners to implement the organ transplantation law issued in 2010 in addition to working on improving the kidney transplantation service, and addressing some cultural, financial and logistical barriers – thereby improving the quality of life for many people in Egypt who suffer from kidney failure.