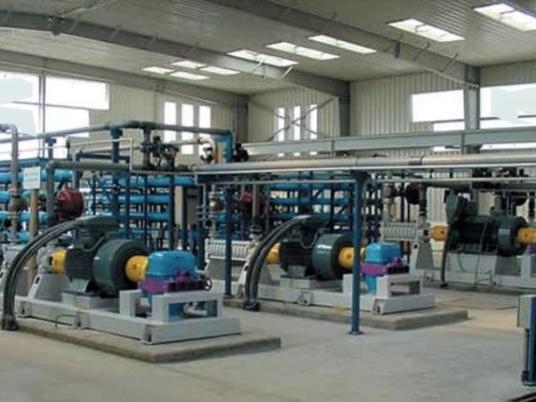 Egypt's Minister of Housing Mostafa Madbouli reviewed recently the ongoing establishment of 19 desalination plants in Egypt for the Red and Mediterranean Seas' waters, noting that six of them will be in service by the end of 2018.
In to his statements to local media outlets, Madbouli affirmed that the six desalination plants are within the National Water Plan, which also includes wastewater treatment plants. He added that these six plants are expected scheduled to produce approximately 1.6 million cubic meters of water each day.
"These daily 1.6 million cubic meters will contribute to meet the demands of increasing population, support development projects and new residential cities, especially in coastal governorates," explained Madbouli.
In 2017, the head of the Egyptian Armed Forces Engineering Authority, Kamal al-Wazeir, said that Egypt is in the process of constructing the largest seawater desalination plant in the world, in the Suez governorate's coastal city Ain Sokhna.
In a telephone interview with privately-owned ON TV, Wazeir stated that, once complete, the plant is expected to have the capacity to purify 164,000 cubic meters of seawater each day.
"Currently under-construction, the desalination station will benefit the economic zone located northwest of Suez Gulf, as well as supporting other three giant desalination stations located inside Al Galala, east of Port Said Governorate, and the New Al Alamein City," Wazeir explained.
Wazeir added that the Egyptian government has built numerous seawater desalination plants in the coastal governorate Marsa Matrouh, with the capacity to purify up to 100,000 cubic meters of seawater daily.