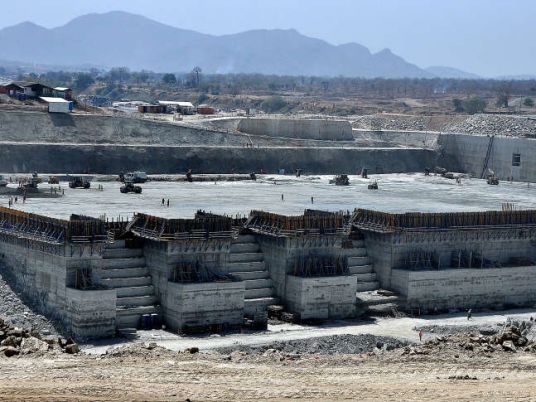 Egypt, Sudan and Ethiopia have agreed on a mechanism to carry out recommendations by the international experts committee on the Ethiopian Renaissance Dam, which caused tensions with Egypt over its historic share of the Nile water.
Sudanese Water Resources Minister Motaz Moussa declared the joint statement at the end of the two-day fourth session talks over the dam in Khartoum on Tuesday.
During their meetings, the three ministers agreed on the mechanism to achieve the recommendations which included conducting additional studies by the three countries to be concluded within six months.
Meanwhile, Egyptian Water Resources Minister Hossam Moghazy accepted his Ethiopian counterpart Ato Alemayehu Tegenu's call to visit the site of the dam.
Moghazy told reporters on Tuesday that he will visit Ethiopia and the dam topping a delegation of experts, media professionals and journalists soon. He added that the visit will strengthen confidence between the two countries through ensuring that Ethiopia will not collect the Nile water.
"The storage capacity of the Ethiopian Renaissance Dam at its first stage will reach 14 billion square meters of water, which does not cause much harm to Egypt," he said.
"If studies indicate any harm before the second stage, they will be undoubtedly considered by Ethiopia," the minister said adding that the "recommendations of technical experts is mandatory and is accepted by Ethiopia."
Edited translation from MENA and Al-Masry Al-Youm