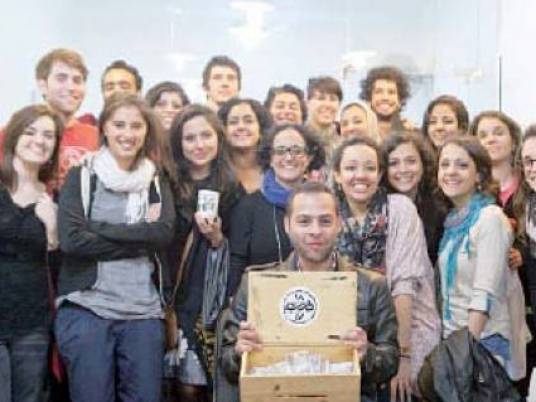 The Minister of Trade and Industry Tareq Qabil announced that non-oil exports to the US market witnessed a significant growth during the period from January to November 2017, rising by 17.5 percent to reach about US$1.3 billion, compared to US$1.1 billion during the same period in 2016, according to the latest report received by the Minister from the Egyptian Economic and Commercial Office in Washington.
He pointed out that non-oil exports accounted for about 90 percent of the total Egyptian exports to the US.
Qabil said in a press statement on Wednesday that Egypt and the US are keen to promote economic and trade cooperation in various fields to serve both the Egyptian and US economies and to overcome all obstacles that may face the trade flow between the two countries.
He referred to ongoing negotiations on the Framework Agreement on Trade and Investment with the United States (TIFA), which is a major tool to remove all obstacles facing trade between the two sides and to facilitate the flow of intra-regional trade. The TIFA will contribute to a breakthrough in the level of economic relations between Egypt and the United States soon, said Qabil.
Egyptian exports under the Generalized System of Preferences (GSP) increased by 18.3 percent, reaching US$81.2 million between January and November 2017, compared to US$68.6 million between January and November of 2016.
QIZ exports also rose by 2 percent to US$697 million, compared to US$683 million in the same period in 2016.
The increase in Egyptian exports to the US market is due to the efforts of the Egyptian Commercial Office in Washington to facilitate the access of Egyptian products to the US and to make the maximum use of the bilateral trade agreements signed between Egypt and the US, said Undersecretary of the Trade and Industry Ministry Ahmed Antar.
Egyptian exports, which witnessed an increase during the first 11 months of 2017, include textiles and ready-made garments worth US$832 million, iron and steel worth US$95.5 million, fertilizers worth US$79.4 million, salt and sulfur worth US$34.6 million, paper and cardboard worth US$30.4 million, according to Antar.
Edited translation from Al-Masry Al-Youm