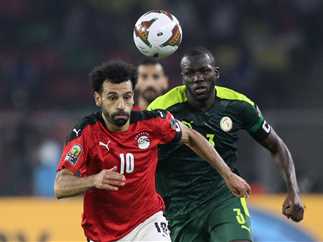 The president of the Egyptian Football Association Gamal Allam revealed details of harassment the national team suffered during the the Senegal match, in the World Cup qualifiers.
Allam said in statements to On Time Sports that "There was friction from the fans, as they threw water bottles inside the stadium, but nothing happened from them outside the stadium."
"We played the match in a difficult atmosphere, but, thank God, the players gave what they had, and we hoped to qualify for the World Cup, but it was God's destiny and what he wanted he did," he added.
When asked about the complaint that was submitted to the FIFA and CAF against the Senegalese football association, he said: "We expect that if a penalty is imposed on Senegal, it will be a financial penalty, or the transfer of a match outside Senegal, but the match will not be repeated."
The Egyptian team failed to qualify for the World Cup after losing to Senegal 3-1 on penalties, in the match that was held between them yesterday evening, Tuesday, at Abdullah Wade Stadium, in the second leg of the World Cup qualifiers.
The original and extra time of the match ended with Senegal leading by a clean goal, scored by Boulaye Dia, in the third minute of the match.