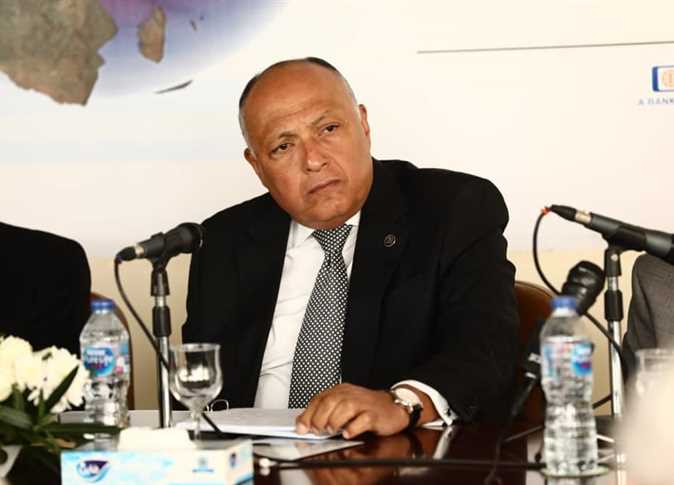 Egyptian Foreign Minister Sameh Shoukry said Monday that relations with Qatar are progressing well and will not repeat the mistakes of the past while avoiding interference in internal affairs.
During a telephone interview with TeN satellite channel, Shoukry added that there are still outstanding issues with the Turkish side, but progress is on the horizon.
Qatar's ambassador to Egypt Salem bin Mubarak al-Shafi said last week that he and his country seek to achieve "the maximum possible rapprochement in Qatari-Egyptian bilateral relations."
"Egypt is a country with strategic weight, and its pivotal role in the region cannot be neglected," he added.
Egypt and Qatar agreed to resume diplomatic relations in January. The agreements come after nearly four years of a row between Qatar and Egypt, Saudi Arabia, Bahrain, and the UAE over Qatar's alleged terrorism sponsorship and its close relations with Iran.
Egypt's Foreign Ministry has acknowledged in January the agreements, which came as part of the "solidarity and stability" agreement signed by Saudi Arabia, the United Arab Emirates, Oman, Kuwait, Bahrain, and Qatar during the Gulf Cooperation Council (GCC)'s summit meeting in al-Ula.
Egypt and the other three countries involved in the dispute agreed to restore ties with Qatar immediately after the summit. The dispute included a trade and travel embargo against Qatar by the Arab quartet, which has now been lifted.
Despite the agreement, Egypt likely remains wary of Qatar due to its connections with the Muslim Brotherhood and the harsh coverage Cairo receives from Qatari media, specifically state-run Al Jazeera.