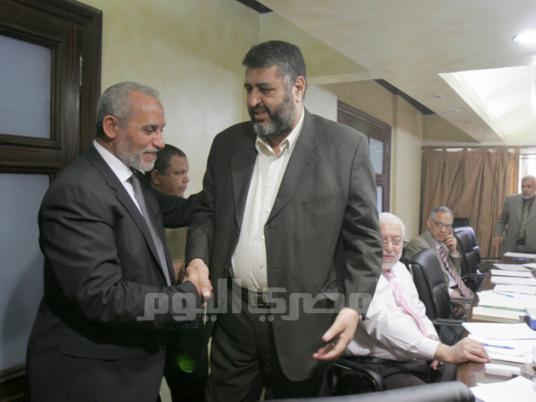 Egyptian security forces arrested 15 armed bodyguards of senior Muslim Brotherhood leader Khairat El-Shater on Monday after an exchange of fire in which no one was injured, security sources said.
Shater's family telephoned Al-Jazeera television station to report that his home was under police attack.
The sources said security forces were involved in an exchange of fire with the guards after going to arrest them for alleged unlawful possession of firearms.
Shater's whereabouts were not immediately known. He is widely regarded as the strongest personality in the Islamist movement, but who was barred from running for president last year because he had been jailed under toppled ex-President Hosni Mubarak's authoritarian rule.
The incident occurred on a day when the armed forces issued an ultimatum to Islamist President Mohamed Mursi to agree within 48 hours on a power-sharing consensus with opposition parties or face more direct military intervention.