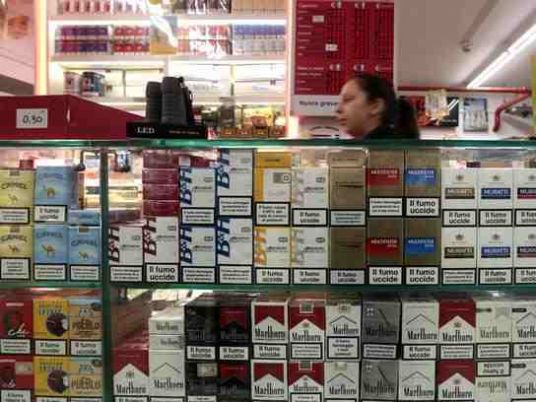 Egypt's Finance Minister retracted on Tuesday an earlier decision regulating the allocation of money collected from a new tax on cigarette sales to the health budget.
The minister issued a decision on Monday tasking the Tax Authority to allocate 50 piasters of the tax enforced on the sale of every 20 cigarettes to Egypt's General Authority for Health Insurance.
But on Tuesday the official Gazette published a new decision by the minister canceling Monday's decision.
Hossam Qawish, the spokesman of Egypt's cabinet, had said in a statement issued late Monday that the latest tax on cigarettes' sale would provide a sum of money ranging from 5 to 5.5 billion Egyptian pounds annually, adding that a large portion of it would pour into the healthcare budget.
A presidential decree was issued Saturday night, hiking sales taxes on cigarettes by 50 percent. The tax increase is the second this financial year, following a previous tax in July 2014.
Qawish said on Monday that the latest tax comes in line with Egypt's commitment to the World Health Organisation's 2003 Framework Convention on Tobacco Control. The convention obliges governments to adopt policies and taxes to limit the harms of smoking.
Egyptian families pay an average of 1063 pounds annually on tobacco, constituting 4.1 percent of the total household expenditure, according a research on income conducted by Egypt's Central Agency for Public Mobilisation and Statistics (CAPMAS).