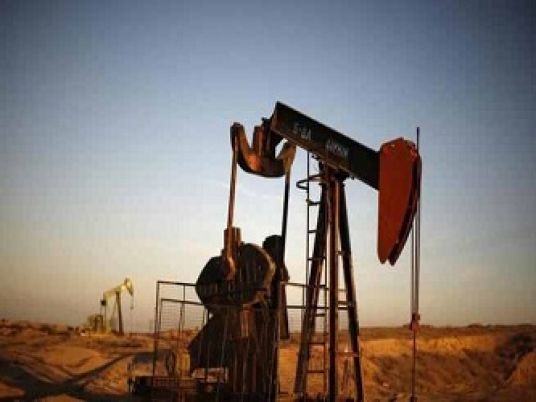 The Egyptian Ministry of Petroleum and Mineral Resources has begun raising investments in the petroleum sector to increase production rates and face the natural decline of oil wells.
During an inspection tour of some oil fields in the Western Desert on Saturday, Petroleum Minister Tarek al-Mulla explained that the impetus for this trend comes from the challenges witnessed by the global oil and gas markets and their repercussions after prices soared to unprecedented record levels exceeding US$100 per barrel.
He stressed the importance of pumping more investments, increasing the number of rigs and wells, and accelerating the development of the discovered fields in light of the huge increase in prices.
The strategy to increase production includes working to enhance security and safety aspects, projects to reduce emissions, rationalize consumption and reduce production costs to maximize returns during that period.
Mulla discussed last week with his Ministry's officials plans to secure the local market's needs for petroleum products and natural gas in the wake of the Russian-Ukrainian conflict.
The meeting revolved around the impact of the Russia and Ukraine crisis on the Egyptian oil and gas industry and proposed scenarios to reduce the severity of the conflict's repercussions.
Egypt has imported enough quantities of crude oil and petroleum products to complete the needs of the local market and the various economic sectors of the state, the statement assured, maintaining the market's stability.
Mulla said that: "The Russian-Ukrainian crisis imposed many challenges on the economies of many countries of the world, including Egypt and its impact was reflected on the vital economic sectors in the world, especially the global oil and gas markets, which witnessed price fluctuations at a rapid pace."