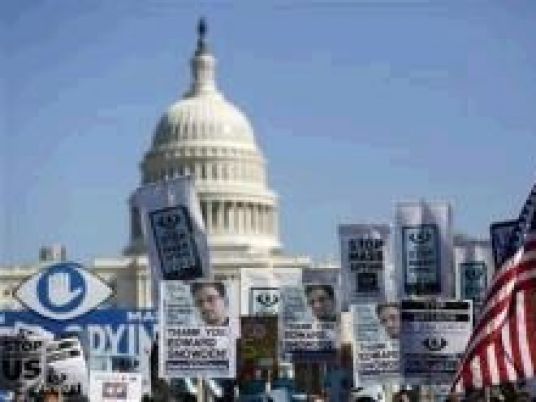 Egypt has one of the highest numbers of government employees in the world, as there is one employee for every 13.5 citizens, while the global standard is 40 employees per citizen, said adviser to the Planning and Administrative Reform Minister Tarek al-Hosary.
The number of legislations in force in Egypt, some of them existing since the reign of Khedive Ismail, equal approximately 12,702 laws. There are 2,353 resolutions made by Egyptian prime ministers, 3,750 resolutions by governors, 11,949 presidential decrees, 489 military resolutions and 32,342 ministerial decisions, said Hosary.
He called for the development of a book for each ministry in which laws and ministerial decisions that govern that ministry are stated, contributing to the simplification of procedures and facilitation of interactions with civilians.
Egypt has 27 governorates and some jurisdictions, which would normally be within the ministers' purview, were recently granted to governors instead, Hosary said.
To illustrate, Hosary explained during a press conference on Sunday that the collapse of walls at a school is the responsibility of the governor, not the education minister.
The state is currently working on ways of determining the optimal shape of the Egyptian government, Hosary said, adding that there is a reduction in the number of ministries to keep pace with the modern global trends.
He pointed out that the aim of developing a new administrative system is to create an efficient and transparent administrative apparatus that provides high quality services, interacts with citizens and responds to their needs.
There are challenges, however, facing the development of the administrative system, such as the weak structure, poor training, the lack of a law on the freedom of information circulation, employment inflation and the large number of legislations, said Hosary.
The development of the administrative system is targeted for 2030, Hosary mentioned.
Ahmed al-Nono, president of Logic Consulting Firm, said the training budget for public employees is LE92 million annually, which means the share for each employee is LE15 a year.
Edited translation from Al-Masry Al-Youm