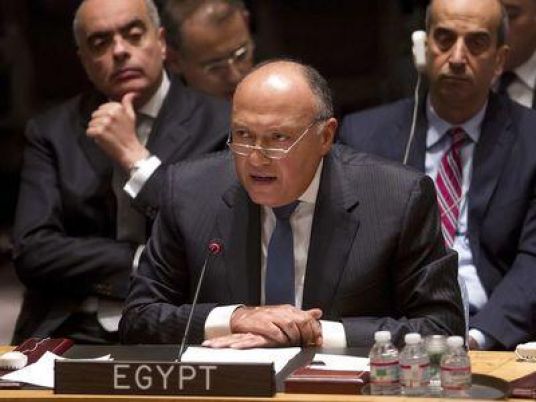 Ambassador Amr Aboul Atta, Egypt's permanent representative to the United Nations, told the Security Council meeting Friday that they believe the Qatari regime is still practicing a policy of supporting terrorism and thinks that economic interests and different views is might be standing in the way of their accountability from the UN Security Council.
During the meeting, the Security Council adopted a US decision to renew sanctions on al-Qaeda and the Islamic State (IS) Al-Qaeda organizations.
Qatar's Permanent Representative to the United Nations, Alya Ahmed bin Saif al-Thani, rejected what she described as "groundless accusations" and said Egypt was using its seat on the council to develop issues unrelated to the agenda.
US Secretary of State, Rex Tillerson, said Friday the United States was satisfied with Qatar's efforts to implement an agreement aimed at combating terror financing and urged Egypt, Saudi Arabia, Bahrain and UAE to lift a "land blockade" on the tiny Gulf nation.
Saudi Foreign Minister Adel al-Jubeir said that there was no room for negotiations with Doha unless it stopped supporting terrorism.
In his first speech, since four Arab countries severed ties with his country, Qatar's emir Sheikh Tamim bin Hamad al-Thani called yesterday for a discussion to resolve the political crisis pitting the countries against his nation.
He stated, "I do not want to underestimate the scale of suffering and pain caused by the siege," adding,"We highly value the US support for Kuwaiti mediation and I commend the important role played by Turkey. We highly value the mediation efforts undertaken by the Amir of Kuwait and support them from the outset, and we appreciate the constructive positions of Germany, France, Britain, Europe and Russia."