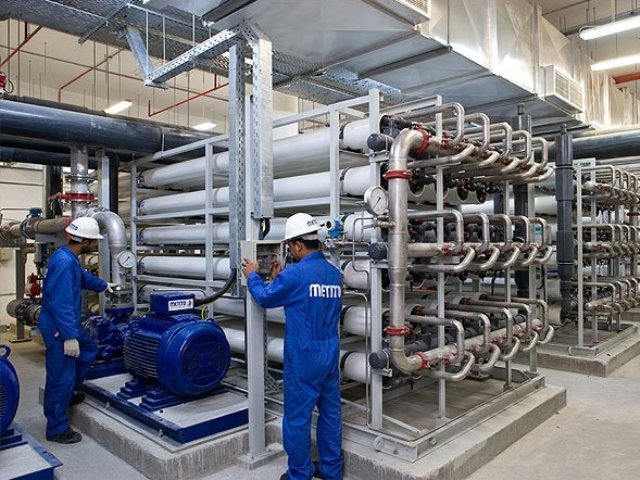 The Egyptian Deputy Minister of Housing for Infrastructure Affairs Sayed Ismail held talks with officials from 10 English companies about investing in desalinated water and sanitation projects.
This came during Ismail's participation in the 11th World Water-Tech Innovation Summit, held in the British capital of London last week.
Ismail referred to ambitious plan adopted by the government to modernize the infrastructure in all sectors and promising areas, including the New Administrative Capital and the industrial zone of the Suez Canal axis.
This will contribute to raising energy efficiency and maximizing the use of state resources, he said.
Ismail said that many creative solutions will be reviewed, including renewable energy, low-carbon energy, zero-emission transportation and solutions derived from nature, with Egypt hosting the 27th United Nations Conference on Climate Change (COP 27) in November – as the first country In the Middle East and North Africa to host the world congress.
During the talks, Ismail reviewed the state's activities in achieving the sixth goal of the United Nations sustainable development goals in water and sanitation services supply, despite the challenges it faces from the increasing rates of population growth and the impact of climate change in light of water scarcity.
He added that Egypt is aware of the magnitude of the challenge posed by climate change and the importance of accelerating the pace of global efforts at all levels of the climate change agenda, especially with regard to the carbon-neutral energy sector.
Edited translation from Al-Masry Al-Youm