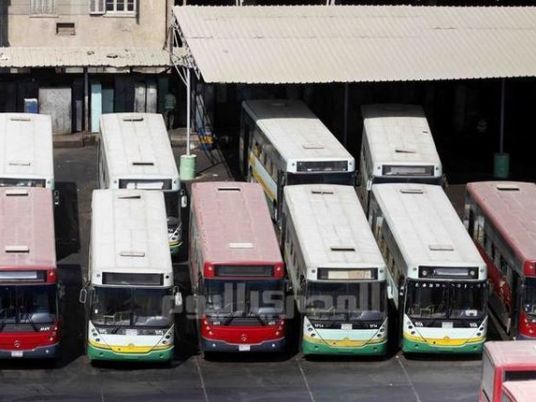 The Cairo Transport Authority (CTA) began on Friday to apply a 50-piaster increase on the value of tickets for all public buses, rising the prices of tickets to LE1.5 and LE2.5 instead of LE1 and LE2.
Head of the CTA Major General Rizk Ali explained that the increase comes to develop and improve the public transport service.
Ali added that the CTA is at the forefront of state facilities that have a direct and effective impact on the economic and social aspects of life, because it's closely related to the vital interests of citizens who use various public transport means in Greater Cairo (Cairo, Giza and Qalyubia).
He pointed out that the Authority links these three governorates — which collectively have a population of more than 18 million people — and this increases the burden on the CTA.
The Authority is constantly trying to modernize its fleet of buses in order to develop the system of mass transport in Egypt and operate new lines that service areas with high-density population, according to Ali.
Transport Minister Hesham Arafat in March doubled the metro ticket price to LE2, in light of increases in electricity and spare-part costs, and the need to carry out development projects.
Edited translation from Al-Masry Al-Youm