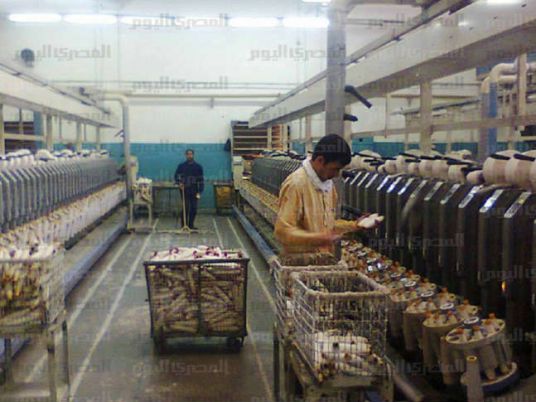 Egypt and Israel agreed to double duty-free textile exports to the United States to $2 billion within three years, according Israeli newspaper Haaretz.
"In addition we agreed to explore adding other industrial sectors [to the QEZ framework] in which Israeli-Egyptian collaboration would have a competitive advantage, such as food and plastics, so that the agreement would contribute more to the Egyptian economy, to Israeli industry and peaceful relations between Israel and Egypt," said Gabi Bar, head of the Middle East desk at the Economy Ministry..
This amendment comes after 11 years of signing the agreement in 2004, after Israeli threats to write off 68 Egyptian companies from the QIZ area.
"Our QIZ agreement with Egypt keeps getting stronger," said recently Ohad Cohen, who heads the Foreign Trade Administration in the Israeli Economy Ministry. "It was strong under the Mubarak administration, but surprisingly got even stronger when Mohammed Morsy took over the leadership of Egypt in 2012 – and now, with Abdel [Fattah] al-Sisi leading the country, it continues to flourish."
The Qualifying Industrial Zone agreement allow Egypt to take advantage of Israel and the United States' free trade zone, exporting goods to the US duty-free if 10.5 percent of a product's components are made in Israel.