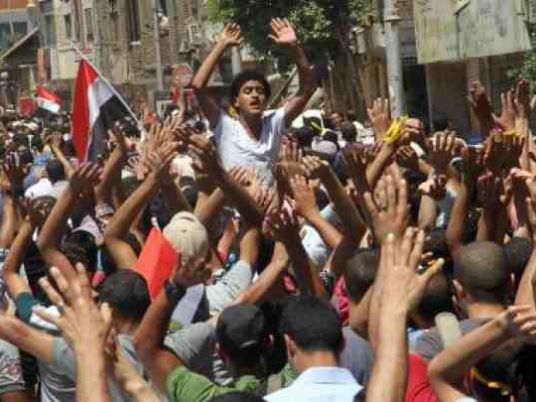 An Egyptian court sentenced 78 minors to between two and five years in prison Wednesday for joining demonstrations calling for the return of the ousted Islamist president, judicial sources said.
The authorities have engaged in a crackdown on Mohamed Morsi's supporters since the army ousted him last year, with hundreds jailed in mass trials the United Nations has described as "unprecedented in recent history".
On Tuesday a court in the Mediterranean city of Alexandria sentenced 78 boys aged between 13 and 17 for joining the blacklisted Muslim Brotherhood's rallies during the past three months, a judicial official said.
"The 78 minors, members of the Muslim Brotherhood, were arrested for participating in protests organised by the group calling for the downfall of the regime in which they blocked roads and transportation, and terrified citizens," state agency MENA reported.
Last December, the government listed the Muslim Brotherhood as "terrorist organisation."
Since Morsi's ouster, the government has launched a bloody crackdown against his supporters leaving at least 1,400 dead and more than 15,000 jailed.
Several Brotherhood leaders, including Morsi himself, are facing trials in several cases that might result in death sentences.
Dozens of Islamists have already been sentenced to death in mass trials.