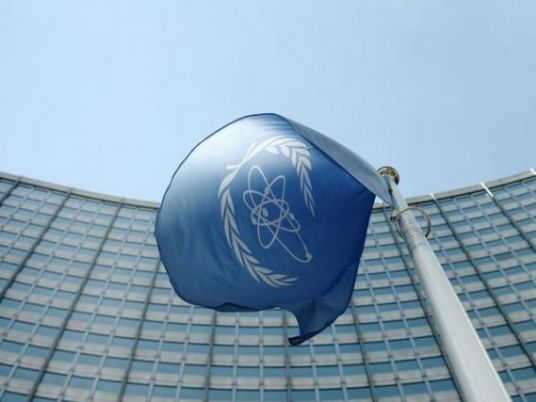 Undersecretary of the Ministry of Electricity Hassan Mahmoud Hassanein led a high-level delegation to participate in the Ministerial Conference on Nuclear Science and Technology of the International Atomic Energy Agency (IAEA), held Thursday in Vienna.
The conference aims to focus on developments and innovations in nuclear science and technology for peaceful purposes, and the means available to disseminate these technologies to the IAEA's member countries, Hassanein's Thursday press statement explained.
Egypt's Ambassador to Austria, Omar Amer, delivered Egypt's speech during the conference, asserting Egypt's inherent and inalienable right, enshrined in the Non-Proliferation Treaty of 1968, to the peacefully use atomic energy without condition or restriction.
Amer added that Egypt has begun implementing four nuclear power units for the production of electricity to meet its development needs, stressing Egypt's full commitment to its obligations under the Nuclear Non-Proliferation Treaty.
Egypt also seeks to expand its nuclear applications, and to establish a scientific base of experts and technicians to support development and industrial efforts, Amer continued.
Nuclear energy can be used to increase agricultural productivity in order to achieve the highest levels of food security, and can also be used in the field assessment of improved food crops, to ensure their high nutritional value, he said.
In the health sector, radiation and radioisotopes are used in the diagnostic and health care fields, Amer explained.
Finally, he expressed Egypt's keenness to support the technical cooperation program, through paying its full share of contributions to the Technical Cooperation Fund, as well as providing its expertise by getting into regional and international partnerships with many Arab and African sister countries.
In 2015, Moscow and Cairo signed an agreement for Russia to build a nuclear power plant in Egypt, with Russia extending a loan to cover the cost of construction.
The Russian state-owned nuclear firm Rosatom expects the plant, Egypt's first, to complete construction in Dabaa by 2022.
Russia will loan Egypt $25 billion to finance the building and operation of the nuclear power plant. Egypt will pay an interest rate of three percent annually, with installment payments to begin on October 15, 2029.
Edited translation from Al-Masry Al-Youm.