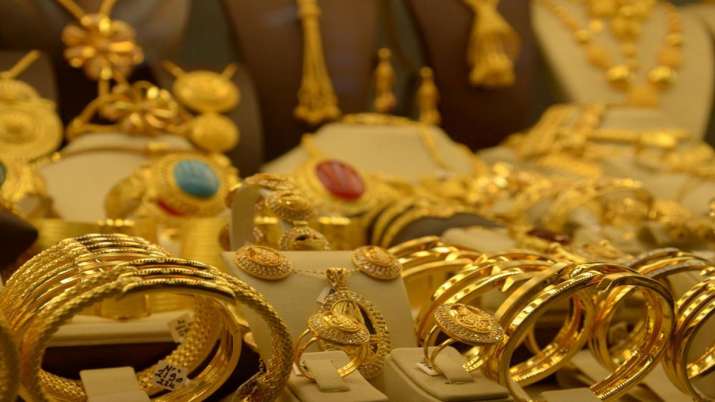 The Goldsmiths Division of the Egyptian Federation of Chambers of Commerce has officially launched 14-karat in the market to combat the high price of gold.
Experts told Al-Masry Al-Youm that 14-karat has achieved success in many countries, including Turkey and Italy, which are markets with refined taste in the manufacture and acquisition of gold jewelry.
Gold ornaments are often alloyed with other metals because pure gold is softer to the touch and can be easily scratched.
The difference between 14-karat and 18-karat gold
To easily discover the difference between the 14-karat and 18-karat gold, divide the gram of gold into 24 parts.
In 18-karat the 24 parts consist of 18 parts of pure gold and six parts of other metals such as white gold and palladium for example.
While in 14-karat there are 10 parts of other metals, therefore, 18-karat contains 75 percent of pure gold, while 14 karat consists of 58.3 percent of pure gold.
Upsides of 14-karat gold
The 14-karat gold is widely used in the west, and is considered the best choice for gold because it is characterized by its hardness, beauty, and its refined design flair.
The 14-karat gold accounts for about 90 percent of American purchases of engagement rings.
Downsides of 14-karat gold
Many feel that the appearance of 14 karat is less elegant and attractive than 18-karat.
Upsides of 18-karat gold
The 18-karat is considered warmer and more elegant by some, which makes it an ideal choice in presenting the dowry for brides.
The high purity level of gold also makes it less likely to cause skin allergies for those with sensitive skin.
Downsides of 18-karat gold
This type of gold is often more expensive and fragile, being soft and easily scratched.
Which to buy?
It's ultimately up to personal preference. Each gold type suits different needs
The choice is your call, while it can be thought of in terms of your personal needs and the extent to which the wearer rubs during daily activities with things that can scratch it or not, as well as the shape, elegance and attractiveness of the design, where 14 karat is considered the most durable.
Saturday's gold prices
The price of gold declined in the middle of Saturday's trading in Egypt, despite the weekend of the International Gold Exchange, and the stability of the US dollar's price in Egypt.
Edited translation from Al-Masry Al-Youm