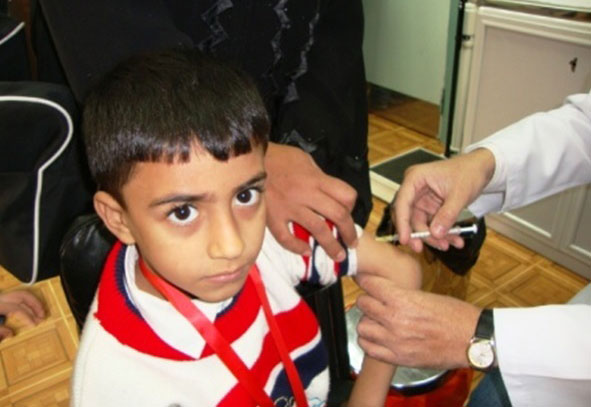 The Egyptian Liver Foundation launched on Tuesday a Hepatitis B and Hepatitis C virus treatment campaign for children infected with the deceases.
During a press conference in the Syndicate of Journalism, the foundation's chairman Gamal Sheha said that children suffering from the Hepatitis C virus (HCV) will be given Egyptian-made Harvoni pills daily for three months, with the possibility of decreasing the duration of the treatment to two months.
Sheha clarified that the number of Egyptian children infected with the virus range between 100,000 and 200,000. The foundation has successfully cured 55 out of 100 children who have received treatment, he pointed out.
He added that The National Committee for Combating Hepatitis C provides oral therapy for HCV patients in Egypt at a price of US $50.
Sheha called on the government to increase it support for treatment of the Hepatitis B virus as the number of patients with the decease now has reached one million.
Egypt has cured 1,1 million citizens from Hepatitis C through the implementation of a state-sponsored plan aimed to eliminate the presence of the virus in the country, Head of the Egyptian National Committee for Viral Hepatitis Wahid Doss said in media statements in June.
Edited translation from al-Masry al-Youm