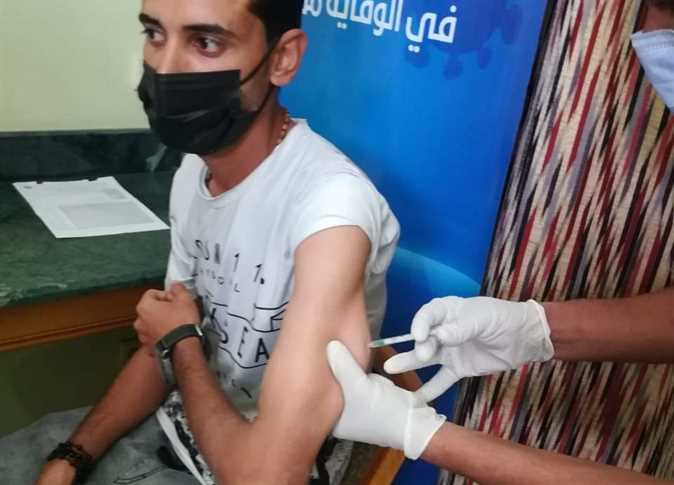 An official source at the Egyptian Ministry of Health and Population announced Saturday, that a locally-produced Sinovac vaccine will be launched to vaccinate citizens at the end of this week.
The source added that two million doses of the Egyptian Sinovac vaccine were produced, and it is being analyzed by the Egyptian Drug Authority, and it is scheduled to be released soon.
The source confirmed that the ministry will receive a large number of shipments of the Johnson & Johnson, Pfizer, and AstraZeneca vaccines.
The Holding Company for Biological Products and Vaccines (VACSERA) said last month that Egypt has produced the first million doses of China's Sinovac vaccine.
The Chairman of the Board of Directors of VACSERA Heba Wali said the vaccines are now in the analysis and evaluation stage and are expected to be ready in August, once approved by the Egyptian Drug Authority.
VACSERA aims to produce 80 million doses of the jab by the end of 2021, as directed by government officials.
The Egyptian government announced at the beginning of June that 2.5 million citizens have received a vaccine against COVID-19, out of Egypt's population of 102 million.
The Egyptian Authority for Unified Procurement, Supply, Medical Supply and Medical Technology Administration (UPA) announced in mid-June that it has secured over 46 million COVID-19 doses during the fiscal year 2020/2021.
Egypt launched its vaccination campaign on January 24. The Health Ministry is currently working to vaccinate medical staff first, and has opened registration for Egyptians and non-Egyptian adults on its website.
The country aims to vaccinate 40 percent of its citizens by the end of 2021. Ministry workers have visited public markets, public transportation, places of worship, salons, cafes, shops, gathering spaces, and villages to educate the public on the vaccine and encourage them to sign up for the jab.