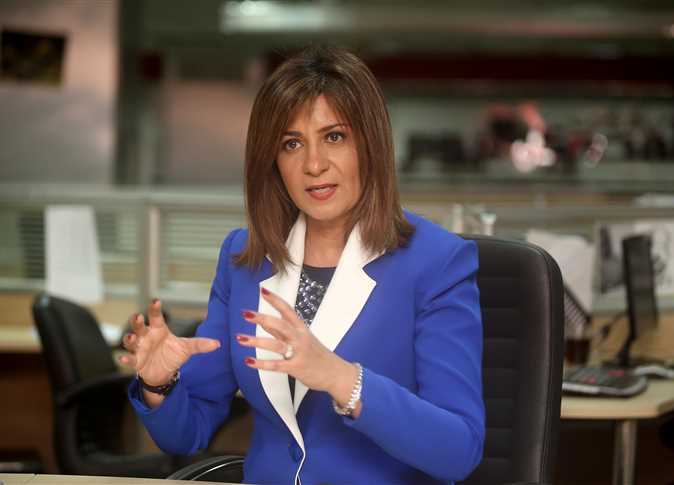 The Ministry of Immigration and Egyptians Expats Affairs announced the launch of a special television program for Egyptians abroad and immigrants in May, entitled "Salon Esraa wa Joe" under the auspices of the Ministry, via CSAT channel in the US, and broadcast on Nilesat satellite.
Minister of Immigration Nabila Makram expressed her joy at the launching of the program, saying that it will include messages directed to Egyptians abroad helping them preserve their cultural identity and teaching the values of coexistence.
The presenter of the program, Esraa Nawar, director of programs at Chapman University Academic Library in California, thanked Makram for sponsoring the show.
Nawar said that this was not her first time working with the Immigration Ministry, as she previously cooperated with them for the Interfaith Dialogue program which aimed to teach tolerance for different cultures and religions, and involved Christian and Jewish religious figures in Orange County, California.
During the program, trips to Egypt were organized, during which meetings were organized with the Grand Sheikh of Al-Azhar Ahmed Al-Tayeb, Pope Tawadros II, Pope of Alexandria and Patriarch of the See of St. Mark, alongside visits to some landmarks and religious places in Egypt.
"Salon Esraa Wa Joe" seeks the same goal by presenting inspiring stories in all walks of life, she added.
The first season will be filmed in California and will serve as the voice of the Ministry of Immigration in California, she said, noting that they seek to film the program in the rest of the states and go to all countries of the world.
A presenter of the program, Joe Matta features a special segment that carries a message from the Ministry of Immigration to all viewers and Egyptian immigrants that will include the ministry's news, the ministry's initiatives, and how to benefit and participate in them.