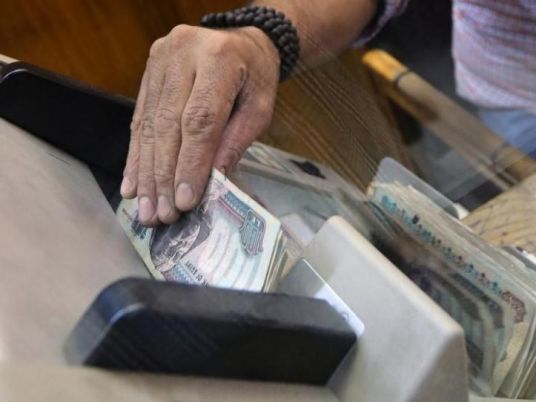 CEgypt said on Thursday it would set its customs exchange rate to around 10 percent below the market price of the dollar for April in an effort to control inflation.
Egypt's inflation rate has soared since it floated its currency last November, with annual urban consumer price inflation hitting 30.2 percent in February – its highest level in more than three decades.
"Lowering the customs exchange rate to around 10 percent less than the price of the dollar in banks aims to decrease cost of production and rate of inflation," Egypt's Finance Minister Amr El-Garhy told Reuters.
The customs exchange rate will be revised to 16.5 pounds per dollar from 17 pounds, effective from April 1.
The exchange rate in Egyptian banks ranges between 18.10 and 18.20 pounds per dollar.
The central bank ditched its foreign exchange peg at 8.8 pounds per dollar in early November, and to help stabilise the newly-floated currency, it raised interest rates by 300 basis points.
Earlier on Thursday, Egypt's central bank kept its key interest rates unchanged, the Monetary Policy Committee's fourth consecutive meeting where rates were kept on hold since its aggressive hike in November.
Egypt had been struggling with a shortage of foreign currency since an uprising in 2011 drove away tourists and foreign investors alike, both major sources of hard currency.
In November, it sealed a $12 billion, three-year loan from the International Monetary Fund to support its economic reform programme.
Reporting by Ehab Farouk, writing by Maha El Dahan; editing by Hugh Lawson, G Crosse; Reuters