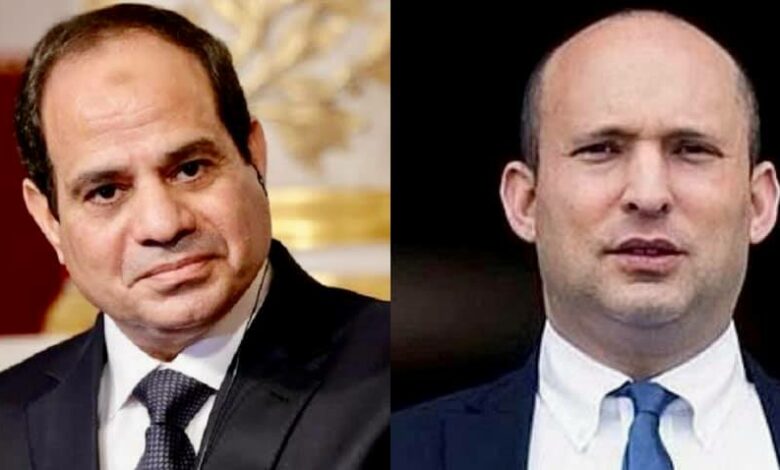 Egypt has made unremitting and focused efforts and endeavors to contain the situation on the ground and to prevent the expansion of the confrontation and the increase in military actions in the Gaza Strip, President Abdel Fattah al-Sisi assured.

This came during a phone call that President Sisi received from Israeli Prime Minister Yair Lapid on Monday evening.
Sisi stressed the importance to build on the current calm, cut off any attempt to tense the situation, whether in the West Bank or Gaza Strip, and take immediate steps to improve the living situation in the Strip to alleviate the deteriorating conditions of Gaza residents,
The Egyptian president also stressed the need to speed up the improvement of economic relations with the Palestinian Authority and to provide support for Palestinian President Mahmoud Abbas.