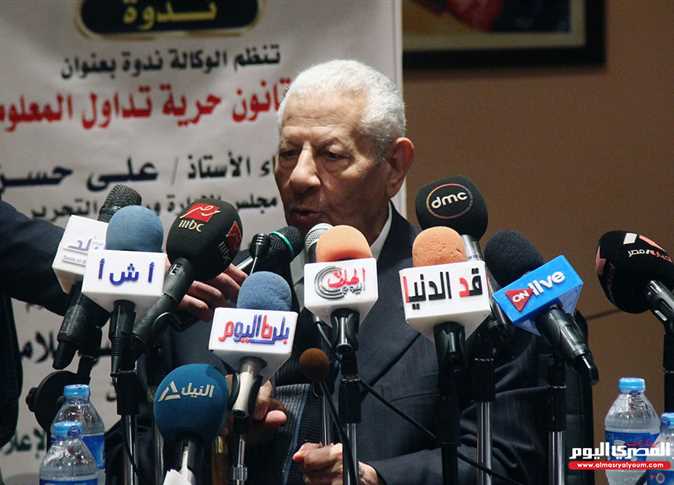 The Supreme Council for Media Regulation (SCMR) in Egypt stated on Monday that its decision to suspend satellite broadcasts of the Light TV Channel (LTC) for two weeks was implemented in accordance with law No. 180, on press and media regulation.
Its rationale for suspending the LTC included one program's airing of the Zamalek Club chairman's "unprofessional" statements, as well as another program's "dissemination of gay slogans" and hosting of a homosexual guest.
SCMR Head Makram Mohamed Ahmed said in a statement that the decision conforms with the council's professional standards, and that the channel's temporary suspension would end on Tuesday morning.
The SCMR's statement came after the Administrative Court of the State Council upheld the council's decision, earlier this month, to suspend LTC broadcasts.
Ahmed stressed that the Council would continue to monitor any "professional irregularities" in media performance, and that it would meet any violations with "severe measures".
The council's decisions varied between a warning and suspension, Ahmed continued, including the temporary suspension of eight LTC programs, an investigation into its hosts and producers, a channel warning, and a fine of LE175,000.
The statement clarified that such measures would include a month-long suspension of "Malaab al-Sherif" (al-Sherif Stadium) for a month. The show has hosted Zamalek SC Chairman Mortada Mansour, who has attacked many public figures using crass language, and also made "unprofessional" accusations against the rival Al Ahly club.
The Council's decision also included suspending the program "Sah al-Noum" (Wake Up) for a month, alongside a LE50,000 fine, for violating the SCMR's ban on the promotion and dissemination of gay slogans, and the hosting of homosexuals in any media outlet.
Edited translation from Al-Masry Al-Youm.