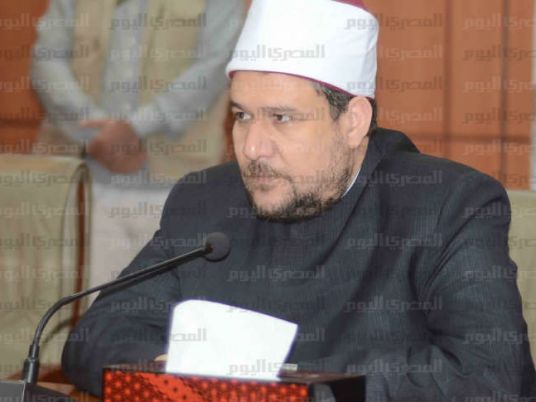 Egypt's minister of religious endowments has warned against holding protests during the anniversary of the uprising that ended President Hosni Mubarak's rule, the state news agency said, and suggested any unrest would violate Islamic law.
Mohamed Mokhtar Gomaa said during a meeting with officials in his ministry that maintaining stability and security is a priority.
He referred to a statement from Egypt's Grand Mufti, the country's highest religious authority, which said that any call for protests or destruction "is a full crime and illegal according to Islamic Sharia law", said MENA state news agency.
The uprising, which started on Jan. 25, 2011 and lasted 18 days, had raised hopes of a new era of democracy and greater economic opportunities in a country long dominated by men from the military and business and political elites who support them.
Instead it triggered turmoil and instability which hurt the economy, and the political landscape resembles the past.
Egypt has been cracking down hard on dissent since then army chief Abdel Fattah al-Sisi toppled the country's first freely elected president, Islamist Mohamed Morsi, following mass protests against his rule in 2013. Under Sisi's rule, protesting without police permission is illegal.
Morsi's Muslim Brotherhood, has called for mass protests against Sisi on Jan. 25, but it no longer seems capable of getting large numbers onto the streets. The Brotherhood says it is committed to peaceful activism.
Human rights groups have accused Sisi, who went on to be elected president, and his government of widespread abuses, including detentions of about 40,000 political prisoners and torture, allegations it denies.
Egypt says the Brotherhood and other groups such as Islamic State are an existential threat and decisive action is needed to defeat them.
While the toughest crackdown on Islamists in Egypt's history has weakened the Brotherhood, it has failed to break the back of militants waging an insurgency based in the Sinai Peninsula.
Militants have stepped up attacks on soldiers and police since Morsi's fall, killing hundreds in what authorities call acts of terrorism.