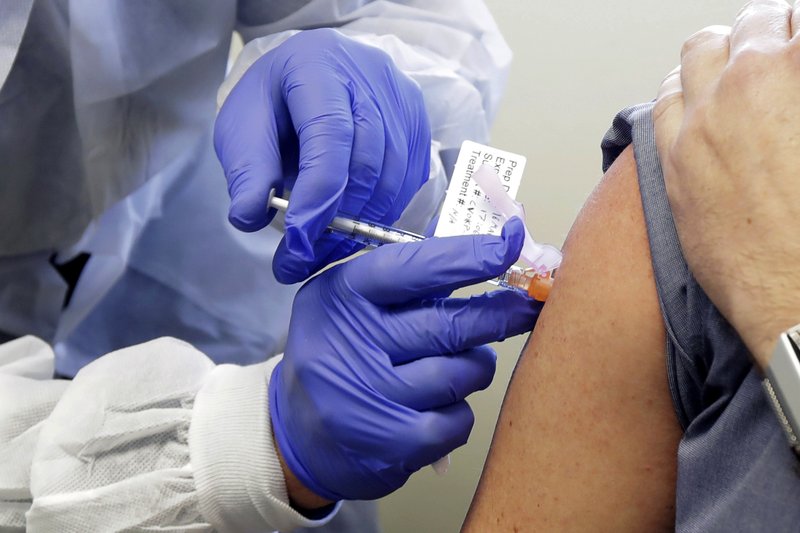 Egypt's Health and Population Minister, Hala Zayed, met on Tuesday with a Chinese delegation to discuss producing a coronavirus vaccine within Egypt under the auspices of the Egyptian and Chinese governments.
A statement from the Health and Population Ministry said that the delegation is from a major Chinese company that is currently conducting clinical experiments on a vaccine for the virus.
Zayed and the delegation explored ways of cooperation between the Egyptian Holding Company for Biopharmaceuticals and Vaccines (Vacsera) and the Chinese company, in preparation for the production of the vaccine in Egypt as soon as its effectiveness is proven.
The companies will exchange clinical trial information related to the production of vaccines, and familiarize each other with new pharmaceutical and vaccine manufacturing technology, according to the ministry's spokesperson, Khaled Megahid.
He further noted that the minister thanked the Chinese government for its continuous support to Egypt throughout the coronavirus pandemic.
Zayed also thanked the Chinese companies for participating in the production of virus vaccines for their harmonious cooperation with Vacsera, stressing that all means of support would be provided in order to produce the vaccine.
Globally, the Russian Ministry of Health announced the launch of the first batch of the Russian vaccine against coronavirus for public circulation, which is expected to be made available soon.
The Russian ministry said in a statement on Tuesday that the first batch of the vaccine, developed in the Gamaleya Research Institute of Epidemiology and Microbiology, will be released for public circulation with the support of the Russian Direct Investment Fund, after its quality has been tested and approved.
Edited translation from Al-Masry Al-Youm