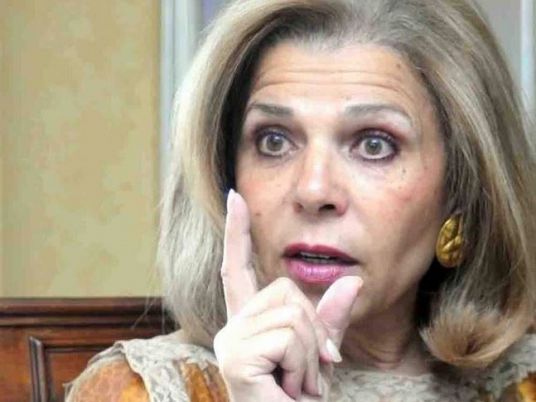 A few months prior the UNESCO elections for the post of Director-General, Egypt decided to nominate the Egyptian ambassador and diplomat, Moushira Khattab to the post. The elections for a leader to fill the shoes of Irina Bokova (who has set her sights on the position of UN Secretary-General) will take place at the beginning of 2017.
Khattab's career: some numbers and dates
Khattab is an Egyptian diplomat who has led a lengthy and interesting career. She started out as a diplomatic attaché, progressing through the diplomatic service to become the Assistant Minister of Foreign Affairs for International Cultural Affairs. She crowned her long career as an ambassador to the Republic of South Africa, the Czech Republic and Slovakia. She holds a PhD from Cairo University and an MA from the University of North Carolina, USA.
Khattab was ranked third in 2013 out of the five leading female human rights activists in the Middle East and North Africa.
From 1999, she served as the Secretary General of the National Council for Childhood & Motherhood (NCCM), before becoming a vice chair and rapporteur for the UN Committee on the Rights of the Child in Geneva.
In 2009 she was appointed as Minister of Family & Population for Egypt.
What her supporters are saying
Khattab's nomination was strongly promoted by the National Council for Women (NCW) which announced its support following the announcement that Irina Bokova had been nominated by her country to become the next UN Secretary General.
The president of NCW, Maya Morsy, said that Khattab's nomination is a milestone in the history of Egyptian women in highly influential international positions, and is a testament to her honorable career. The nomination should be held up as an example, she said, proving that Egyptian women have the qualities to compete for the highest national and international positions.
"We support women in all political fields, and Khattab's nomination signifies an achievement for an Egyptian woman who has succeeded politics," said Ghada Sakr, secretary of the parliament's Culture and Media Committee, saying Khattab has had a prolific career, holding various positions in the Ministry of Foreign Affairs.
Sakr indicated that a high profile promotion campaign is being planned by the Egyptian Foreign Ministry, which it proposes to promote in Egyptian embassies in 58 countries, to support Khattab.
What the critics are saying
Nevertheless, Khattab expects to undergo fierce contest from the region, with Qatar nominating their former Minister of Culture and royal advisor, Hamad Al Kuwari for the role as well. Kuwari has already received a great deal of support from the Gulf, with Yemen and Kuwait going so far as to withdraw their own candidates to avoid voting contention among Arabs.
Some experts have criticized the late nomination of Khattab to the running, fearing it could decrease the chance of a Middle Eastern winner as the votes of Arabs will be divided between the two regional candidates.