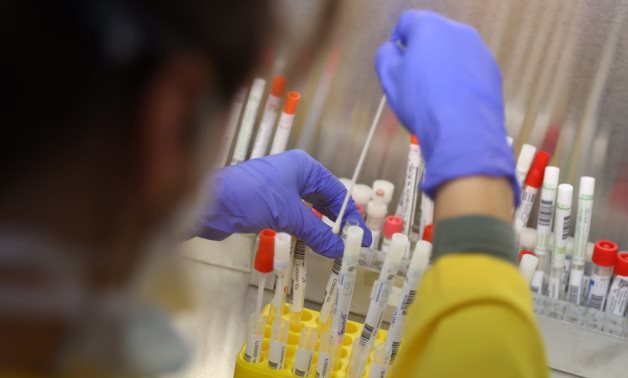 Head of the Scientific Committee to Combat Coronavirus at Egypt's Ministry of Health and Population Hossam Hosny denied postponing study after the emergence of the new Omicron variant, pointing out that the Ministry of Health has been in continuous meetings to discuss steps plans for moving forward.
Hosny said in a phone call to the "Hadrat al-Mowaten" program broadcast on Al-Hadath Al-Youm channel, Tuesday, that all options are on the tables with regard to postponing study, in order to preserve the safety of students but only if the numbers of infections rise.
The Egyptian state is strong and has more than one plan to address the pandemic, he said, stressing that the health and safety of citizens is a priority.
"Study will not be disrupted now because we are safe due to adherence to precautionary measures and vaccinations," Hosny said.
He pointed out that until now, the new Omicron variant has not been detected in Egypt, adding that the variant has appeared in 38 other countries so far.
"There will be an official announcement if and when the variant presents itself in Egypt" 
Hosny explained that the genetic sequence of all positive cases of the virus is currently being traced, pointing out that the number of infections began to decrease and the pressure on hospitals has decreased significantly now.
"In order to eliminate mutations, we must eliminate the life cycle of the virus and prevent its spread, which will only be through vaccines and precautionary measures, which have become a necessity and not a choice, especially since all vaccines are completely effective and safe," Hosny mentioned.
"Strengthening immunity is not through medicines, but with proper nutrition, distance from social gatherings, keeping a healthy psychological state of mind, and keeping warm and safe in severe weather variables".