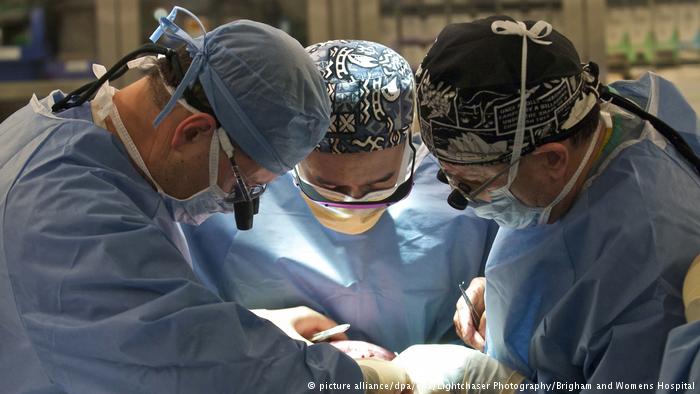 MP Abdel Hamid El-Sheikh, a member of the Health Affairs Committee in Egypt's Parliament, said that the country has improved at human organs transplantation.
During his interview on the privately-owned satellite channel Dream TV, he pointed out that there is a committee formed by the Ministry of Health to carry out organ transplants, adding that there are 42 hospitals and medical centers licensed to operate for organ transplants.
El-Sheikh said that Egypt has a law governing the transplantation process and sets controls and strict penalties to avoid trafficking. "Organs trafficking is a big crime similar to drugs and weapon trading," he said.
Organ purchases are banned in Egypt, according to Article 6 of Law No. 5, which prohibits the buying or selling of human organ or tissues, however, poverty has driven some Egyptians to sell body parts in illicit transactions.
The World Health Organisation (WHO), which has been monitoring transplant tourism worldwide, described Egypt as "a hub" for organ trafficking and a regional center for organ transplantation, ranking among the top five countries where it is most common.
While in May 2017, the Parliament's Legislative Committee approved amendments to Egypt's Organ Transplant Law which stipulates drafting harsher penalties into the law regulating organ transplantation in Egypt.
Among the amendments approved was Article 17, which states that anyone who removes an organ from a human body with the intention of illegally transplanting it — violating Articles 2,3, and 4 — shall be punished by strict imprisonment and a fine between LE500,000 and LE1 million.
Amid the rise of organ trafficking in Egypt, the country in 2013 established the first Egyptian Association for Organ Transplantation to have an effective role to avoid medical errors and help in the treatment of urgent cases, which reached the level of various injuries to more than 3 million cases.