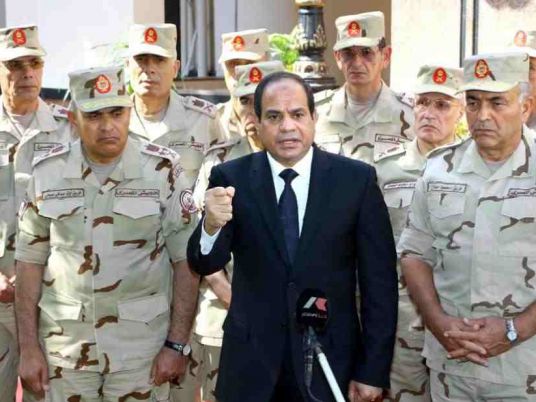 Two children were killed in clashes between the army and jihadists in Egypt's Sinai on Friday a day after at least 30 people died in violence there, security officials said.
Health officials said a six-month-old baby was hit in the head by a bullet and a six-year-old was killed in a rocket blast in the peninsula.
Two more people including a 12-year-old were badly wounded by gunfire.
The latest deaths came as President Abdel Fattah al-Sisi cut short a visit to Ethiopia for a regional summit and flew home to deal with the wave of violence, his office said.
Late Thursday, coordinated jihadist attacks that targeted security forces in the north of the restive peninsula were claimed by Ansar Beit al-Maqdis, the Egyptian affiliate of the Islamic State group.
Security officials said the bodies of 30 victims of the attacks, mostly soldiers, had been flown to Cairo.
The main attack on Thursday was in El-Arish, the capital of North Sinai province, where a military base, a police headquarters, a residential complex for army and police officers and several army checkpoints were targeted.
Twenty-five people, mostly soldiers, were killed when several rockets and a suicide car bomber struck within minutes.