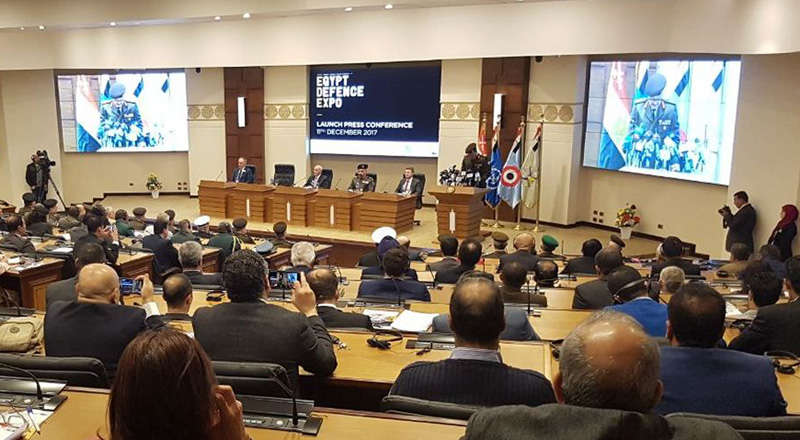 Spokesperson for the Egyptian Armed Forces Tamer al-Refei said on Tuesday that the delegates participating in the Egypt Defense Expo (EDEX 2018) praised the modern arms in the Egyptian pavilion, which showcase that Egypt is "on the right track" in the field of military industrialization.
During a phone call with Sherif Amer's TV program on the MBC channel, Refeai added that Minister of Defense Mohammed Zaki held a meeting with the Sudanese and Yemeni ministries of Defense on Tuesday, discussing cooperation and the exchange of military expertise between the three countries.
Refei clarified that Ministry of Defense has prepared for the organization of EDEX since December 2017, in coordination with the Ministry of Military Production.
Egyptian President Abdel Fattah al-Sisi on Monday opened Egypt's first international exhibition for defense and military industries, the EDEX 2018. The exhibition is held on 17,000 square meters and attended by 373 international companies from 41 countries, and runs from December 3 until December 5.
After the inauguration, Sisi inspected exhibition pavilions starting with the Egyptian Pavilion for Technical Research which encompasses weapons, air defense systems, electronic warfare systems, explosives detection, and protection suits against terrorist threats.
Edited translation from Al-Masry Al-Youm