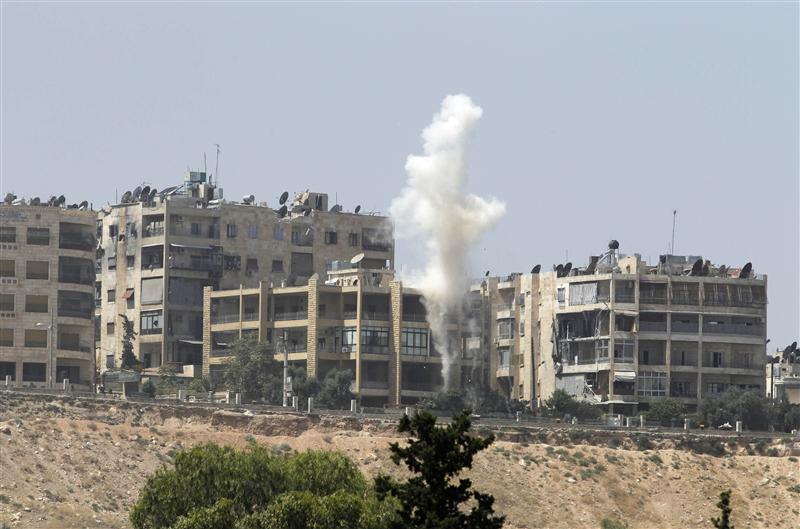 Saif Abdel Fattah, a political adviser to President Mohamed Morsy, denied news reports quoting him as saying Egypt supports joining an Arab military intervention in Syria to end the bloodshed in the violence-torn country.
Abdel Fattah said in a statement Monday that he never expressed such views, adding that "only the Arab League has the view and the vision of what is going on in Syria now."
The Turkish Anadolu news agency reported Sunday that Abdel Fattah told the agency that Egypt is ready "in principle" to participate in an Arab intervention in Syria, but after pinpointing the limits, objectives and aspects of such an intervention.
The agency also quoted him as saying, "Egypt is mulling over Qatar's proposal on an Arab military intervention in Syria, and will hold talks with Doha and Ankara regarding [the plan] soon."
The emir of Qatar, Sheikh Hamad bin Khalifa al-Thani, called on 25 September for an Arab military intervention in Syria to halt the conflict.
Making his debut on the global stage at the United Nations last week, Morsy expressed his firm opposition to a foreign military intervention.
"Egypt is committed to pursuing the sincere efforts it has been exerting to put an end to the catastrophe in Syria, within an Arab, regional and international framework — one that preserves the unity of this brotherly state, involves all factions of the Syrian people without racial, religious or sectarian discrimination, and spares Syria the dangers of foreign military intervention that we oppose," he said.