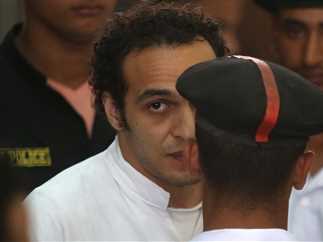 Egypt's parliament, during its plenary session on Monday, attacked the UNESCO for its intention to grant Egyptian photographer Mohamed Abu Zeid, known as Shawkan, who was arrested during the August 2013 Rabaa al-Adaweya sit-in, with a freedom of a press award.
"Everyone has followed the UNESCO's determination to grant an award to an Egyptian citizen who is accused in a criminal case, supported by renegade and pro-terrorism organizations," Parliament Speaker Ali Abdelaal said.
"This organization is for education, science and culture and should not by any means involve itself in a matter of a political nature," he added.
He called on the UNESCO to stay away from politics and focus on education, science and culture, adding, "This cannot be accepted by the Egyptian parliament or any other country, especially since Egypt is one of the founding countries of this organization".
MP Alaa Abed, chairman of the Human Rights Committee of the House of Representatives, said during his speech that Shawkan was accused of committing terrorist acts and criminal offenses, and often sent photos to terrorist organizations abroad so they could use them to claim what happened in Egypt after June 30,2013 was a coup, not a revolution.
Abed stressed that the Egyptian football player Mohamed Salah is worthy of honor, not Shawkan who he described as a terrorist.
Hundreds of people were killed by state forces at the Rabaa al-Adaweya sit-in in Cairo following the ouster of former President Mohamed Morsi in 2013.
Edited translation from Al-Masry Al-Youm