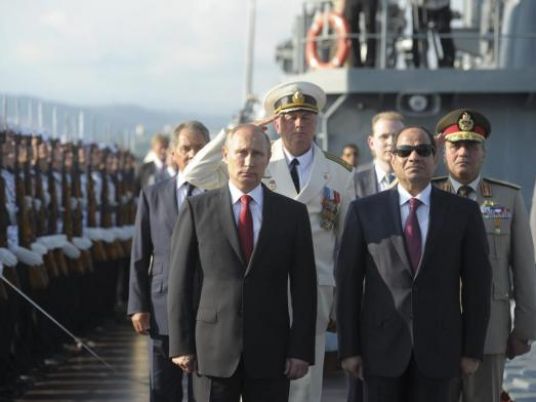 The Egyptian government is considering signing a currency swap agreement with Russia, following in the footsteps of its agreement with China in October, an senior Finance Ministry official told Al Mal.
China and Egypt on December 6 concluded an 18 billion yuan (US$2.62 billion) three-year bilateral currency swap, a move that importers and economists said would facilitate trade and improve foreign currency liquidity in cash-strapped Egypt.
As Russia is one of Egypt's largest trading partner, this agreement would allow the two countries to use local currencies in trade operations by pumping the equivalent amount of the currency of the exporting country into the accounts of importers from Egypt and vice versa, in order to relieve the pressure on the US dollar.
The agreement is still under review by the Egyptian government before negotiating its terms with Russia.
The government, however, believes its agreement with China has proved successful in its current, preliminary phase, which has encouraged Egypt to seriously consider its implementation with other countries, including Russia, the official—who preferred to stay anonymous—explained.
Egypt and Russia had agreed on a similar plan in early 2015 suggesting the possibility of Russian tourists' payment in rubles while Egypt was expected to pay in the same currency for its wheat and gas imports from Russia.
However, the plan never saw the light of day after the downing of the Russian plane in October 2015, which claimed all 224 passengers and crew on board, most of them were Russian tourists.
Egypt's economy has been strugglng to get back on its feet as a consequence of the dramatically-deteriorated tourism sector over the course of 2016, after years of political unrest since the 25 January uprising.