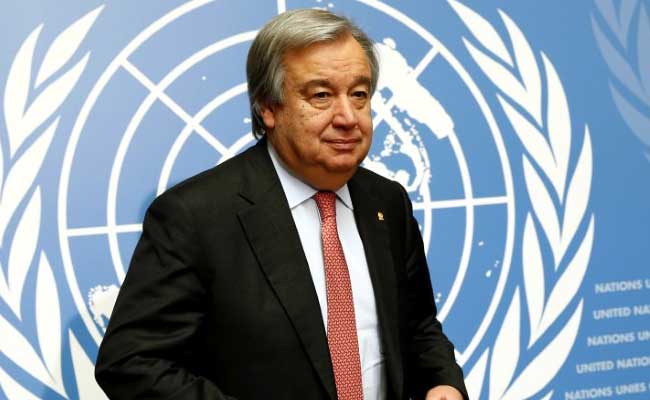 Secretary-General of the United Nations Antonio Guterres praised Egypt's pivotal role as peacekeeper in the Middle East, under the leadership of President Abdel Fattah al-Sisi, and stressed the importance of enhancing cooperation between Egypt and the UN for the establishment of security, peace and development in the region.
He also praised Egypt's recent developments in economic reforms, improved investment environment and steps taken by the government to empower women.
The statement came during a ministerial meeting on climate change financing held on Saturday during the sidelines of the annual meeting of the World Bank and the International Monetary Fund (IMF) in Bali, Indonesia, which was held in the presence of Jim Kim, President of the World Bank Group, Christine Lagarde, Director of the IMF, with the participation of Guterres and Egypt's Minister for Investment and International Cooperation Sahar Nasr.
During the meeting, Nasr stressed that Egypt also aims to increase environment-friendly projects, including new and renewable energy, sustainable infrastructure and sustainable agriculture.
The minister pointed out that Egypt has the largest solar power station in the Middle East, through the construction of 11 solar fields in Benban, near Aswan, with investments of $730 million to use the sun's energy as a renewable source of clean electricity.
Nasr called on the World Bank, the International Finance Corporation and the Multilateral Investment Guarantee Agency to increase Egypt's support in the renewable energy sector, following its success in this field.
Edited translation from Al-Masry Al-Youm