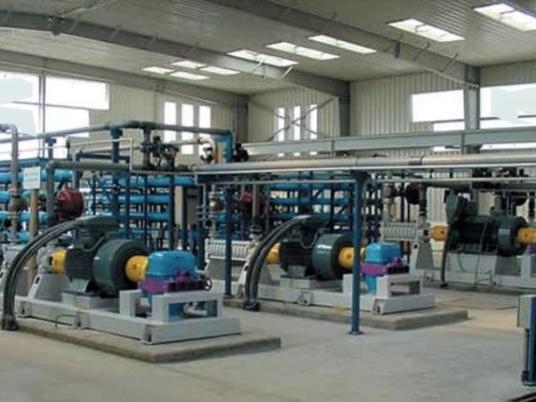 Egyptian Prime Minister Mostafa Madbouly held talks on Sunday with the head of the Emirati energy company AMEA, Hussain al-Nowais, on water desalination and green hydrogen projects.
Nowais reviewed proposed projects to be established in Egypt in these areas, made in cooperation with specialized international companies.
He also current investment climate in Egypt, and the economic and structural reforms adopted by the government, which confirm that the Egyptian state is moving in the right direction. He added that he has been investing in Egypt since 1986, and he can notice the big difference between the procedures that were applied in the past and the current procedures.
The Egyptian Prime Minister welcomed the new investments that Nowais intends to establish in Egypt.
Madbouly requested that he be provided with the technical details of the two projects proposed by the head of the Emirati AMEA energy company, so that they can be studied and agreed during implementation.
Egypt attaches heavy importance to water desalination, green energy and hydrogen projects, the Prime Minister said, especially with Egypt hosting this year's Conference of the Parties to the United Nations Framework Convention on Climate Change (COP27).
Egyptian Minister of Trade and Industry Nevine Gamea said on Saturday, that new and renewable energy sources in Egypt represent about 20 percent of the energy mix, and assured that the state aims to increase this to 42 percent by 2035.
She added that the state is also working on shifting to clean transportation through the initiative of scrapping old cars and replacing them with modern vehicles that run on natural gas, in addition to electric cars, and preparing the necessary infrastructure for that.
Gamea added that the state is interested in solar energy projects, which include projects funded through the United Nations Industrial Development Organization, raising the efficiency of motors and the uses of solar energy in water heating systems in industrial facilities to rely on new and renewable energy- alongside many other projects related to reducing harmful emissions.