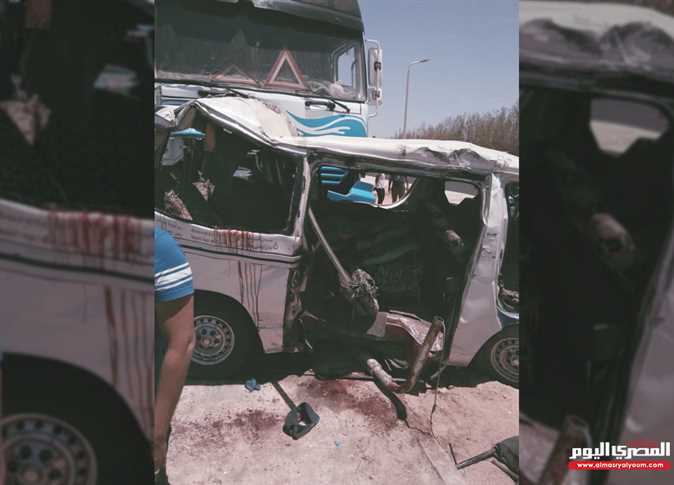 The Public Prosecution in Egypt detained, on Sunday, a bus driver who collided with a train in the city of Faqous in the Sharkia Governorate, for crossing the railway line from a place not designated for this, which caused the death of three people and the injury of 11 people, including the suspect himself.
A statement by the Public Prosecution said that a report was received on Friday of a collision between a microbus driven by the suspect and train No. 175 heading from Abu Kabir to Salhiya, Faqous city.
The Public Prosecution moved to inspect the scene of the accident, and were able to question five of the injured whose health condition allowed them to  talk.
As a result of these measures, investigations concluded that the microbus driver crossed from a place not designated for cars to cross at the time of the train's passing, which caused the accident. This was also confirmed by police investigations.
The Public Prosecution interrogated the train driver, and he said that he was surprised by a microbus crossing from a place not designated for vehicles to cross, and was unable to avoid it and collided against it, and he reported the incident.
The accident did not cause any casualties, injuries or damage to the train.
By interrogating the microbus driver, he confessed that he had committed the incident by passing from a place not designated for crossing to avoid crowding, and the train collided with him.
The Public Prosecution has delegated the Forensic Medicine Department to take the necessary samples from the suspect to verify if he is using drugs.