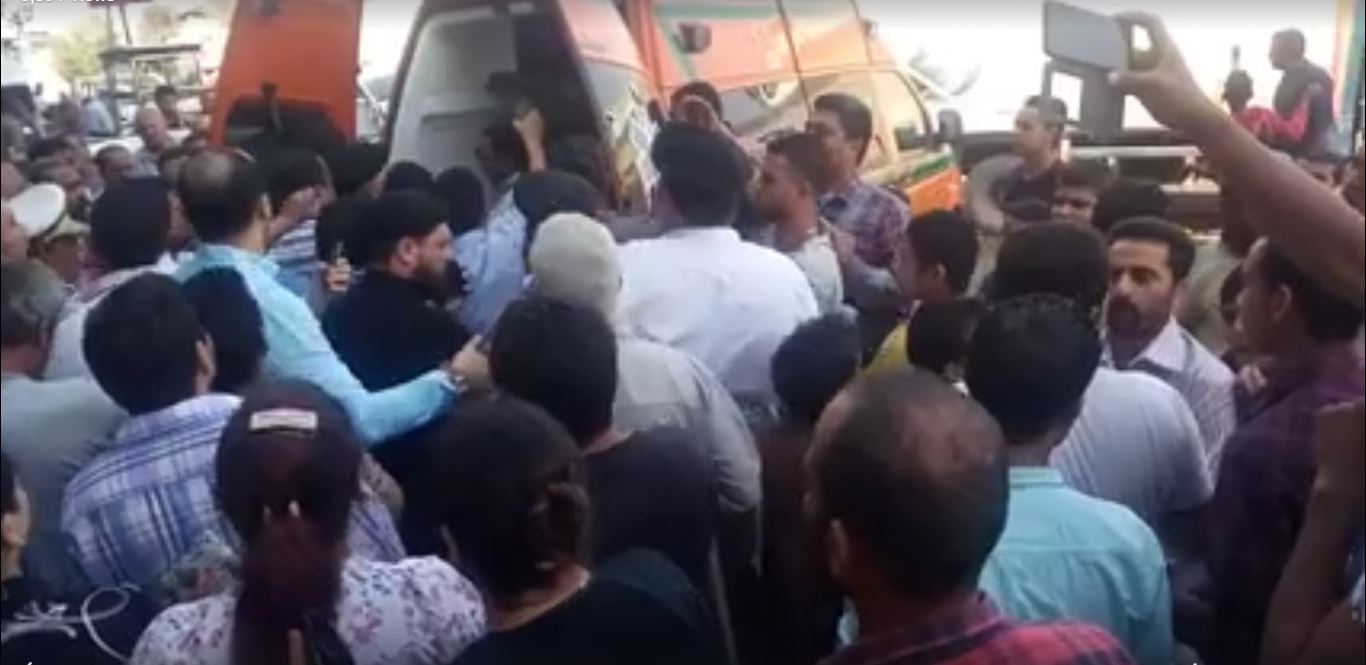 The prosecution office in Cairo ordered a man be detained for four days pending investigations into the killing of a Coptic priest in the Al-Marg area, east of Cairo.
The priest, Samaan Shehata, was walking across the street on Thursday when a young man blocked the way, bashed his head and abdomen with cleaver and ran away. The priest died on the scene.
Shehata was in Cairo to collect donations for poor Coptic Christians in his Upper Egypt city of Al-Fashn in Bani Swief governorate.
The attacker was identified as Ahmed Saeed al-Sonbati. The prosecution ordered the parents and brothers of the suspect be summoned for interrogation.
A team of prosecutors went to the scene to conduct a preliminary inspection. The prosecution's inspection revealed that the victim died of a head injury that resulted in a skull fracture and internal bleeding.
The Interior Ministry said in a statement on Thursday evening that the suspect was previously charged in a case for beating his father and setting fire to his house. The suspect is likely to have "psychological disorder."
In Alexandria, Bishop Raphael, secretary of the Holy Synod, made harsh statements to state officials in response to the killing of Shehata.
"Since 1972, incidents of terrorism have been constantly repeated, and things are obviously being dealt with in a very wrong way. Security is not a cure, but the government is required to make a huge effort to change the culture of a people poisoned by violence, terrorism and extremism that has no meaning," Raphael said.
He added, "we feel that there is a major flaw in the security follow-up, because  perpetrators have not been prosecuted in many terrorist incidents, and some were released after arrest. If the perpetrator is not punished, it is a green light to those who intend to commit subsequent crimes."
Edited Translation from Al-Masry Al-Youm