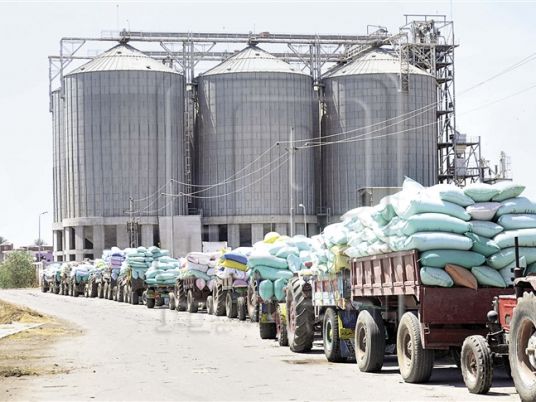 Head of the Administrative Prosecution Authority (APA) Feryal Kotb ordered on Sunday five officials with the Egyptian Holding Company for Silos and Storage (EHCSS) to be referred to an urgent trial on charges of corruption during 2016 wheat harvest season and embezzling public funds.
Former Supply and Internal Trade Minister Khaled Hanafy was previously forced to resign due to a wheat corruption scandal in 2016, which saw him exaggerate figures of the amount of wheat held in domestic stocks. He was accused of allegedly seeking to hide the scale of the problem.
A parliamentary committee was appointed to investigate the embezzlement claims in relation to the 2016 wheat harvest after an unusually high procurement figure prompted allegations of possible fraud by top industry officials, traders and members of parliament.
The report of the investigation submitted by the parliamentary committee was the grounds on which the APA made the decision to refer the five officials to trial.
According to the report, the inventory of one of the silos, located on the Egypt-Asiut Western Desert Road in the al-Ayyat city in Giza Governorate, showed a shortage of wheat, which would total 446 tons, the estimated worth of which was LE1.6 million.
An APA spokesperson said that the suspects have been referred to trial on charges that include negligence and failure to safeguard the wheat in the silo.
Edited translation from Al-Masry Al-Youm