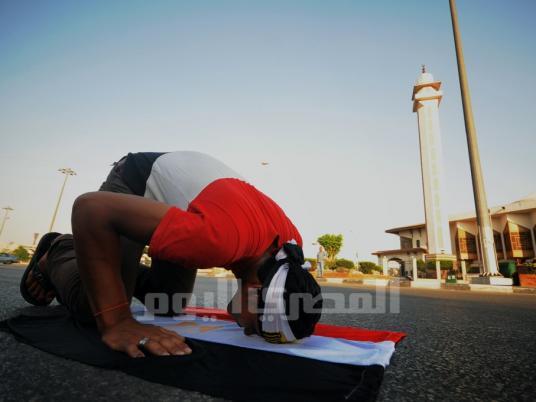 The Egyptian Foreign Ministry said Sunday it has summoned the ambassadors of Germany, Italy, and the Netherlands to lodge a strong official protest against the statement issued by five European countries on the circumstances of the detention of Ibrahim Metwaly.
The embassies of Germany, the United Kingdom, Italy, Canada and the Netherlands issued a statement on Friday saying that the governments are deeply concerned by the ongoing detention of human rights lawyer Ibrahim Metwaly Hegazy.
Metwaly was detained at Cairo airport on September 10 on his way to the UN Enforced and Involuntary Disappearances working group.
"We continue to call for transparency on prison conditions in Egypt. We call on the Egyptian authorities to ensure the freedom of civil society and the protection from torture that are enshrined in the Egyptian Constitution," the joint statement said.
Spokesman for the Foreign Ministry, Ahmed Abu Zeid, said that the ministry expressed Egypt's strong dissatisfaction with the blatant and unacceptable interference of the statement in the internal affairs and in the work of the judiciary.
Abu Zeid said that Ambassador Ehab Nasr, Assistant Foreign Minister for European Affairs, expressed during the meeting with the ambassadors of the three countries his condemnation of the fallacies mentioned in the statement.
Nasr called on the ambassadors of the three countries to be careful in describing the proper legal position of Metwaly, who is not detained but is being held in custody over cases being investigated by the Public Prosecution.
Nasr pointed to the importance of respecting judicial procedures in Egypt and not to object to the right of the state to enforce the law against a person facing multiple accusations.
Abu Zeid said that the message which was communicated to the ambassadors of the three countries confirmed Egypt's complete rejection of the statement that there were cases of torture in Egyptian prisons.
The Assistant Foreign Minister stressed the importance of stopping the unacceptable approach of interference in Egyptian affairs and the non-objective reading of the internal situation.