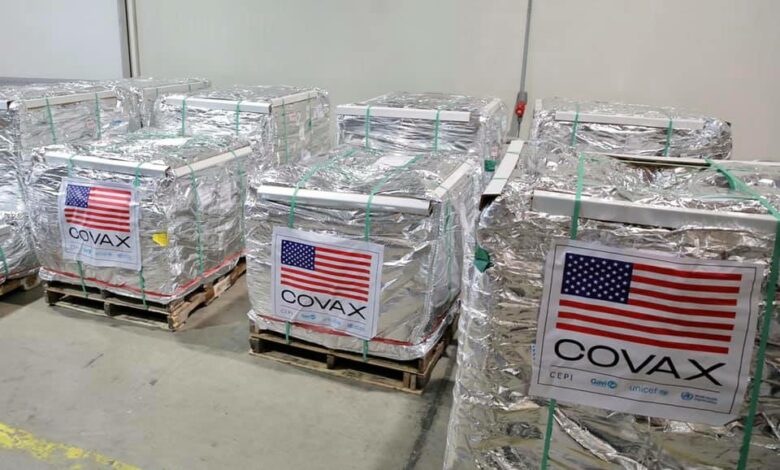 Egypt received on Friday 1,4 million doses of the Pfizer vaccine at the Cairo International Airport provided by the US government through the COVAX initiative in cooperation with Gavi, the vaccine alliance.
The US embassy in Cairo said in a Facebook statement that this shipment is part of more than eight million Pfizer vaccine doses the US is sending to Egypt as they work side by side to fight the pandemic.
"We welcome the arrival of an additional 1.4 million doses of Pfizer vaccine to Cairo, bringing the total to 4.6 million doses delivered in the last month!" the statement said.
The first shipment of Pfizer vaccines, 1,612,260 doses, received in September.
The second, 1,611,090 doses of the Pfizer vaccines, received on October 17.
Pfizer doses will be rapidly dispatched to Health and Population Ministry's facilities in Cairo, Port Said, Dakahlia, Beheira, Luxor and Assiut, and stored in UNICEF-funded cryogenic storage equipment used exclusively for the Pfizer vaccine. Then it will be distributed to vaccination centers across the country and will be distributed to Egyptian citizens and residents.
The US's cooperation with Egypt in fighting the pandemic is wide-ranging.
Through USAID, the US has provided more than US$50 million to support Egypt's coronavirus response, reaching nearly 18 million people with needed health and economic support.
The USAID programs train health care workers, improve tracking of and response to the pandemic, provide food assistance to families affected by the pandemic, and support small businesses.  This support builds on more than $1 billion in U.S. government investment over the past 40 years to improve the health of all Egyptians.