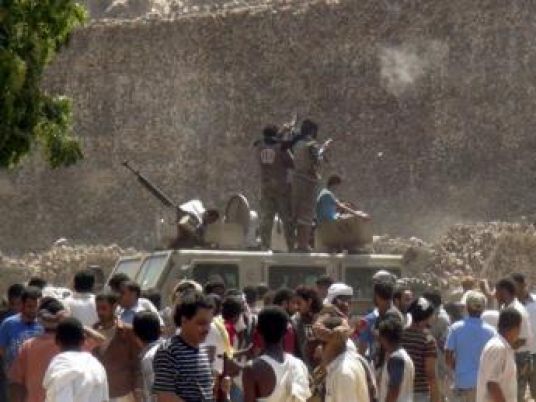 Egypt received Yemeni Foreign Minister Abdel Malek al-Mekhlafi Friday morning to meet with officials to discuss the current developments in Yemen.
The visit is scheduled to last for five days, according to state-run MENA news agency.
Last March, Saudi Arabia and Arab allies, including Gulf countries and Egypt, launched military operations against the Iran-backed Shi'ite Houthi fighters in Yemen as the Shia rebel movement made advances onto the Yemeni south.
The aim of the operations, which include airstrikes, is to restore the Yemeni President Abd Rabbuh Mansur Hadi to power.
Egypt fears that Houthi control over Bab al-Mandeb strait, which lies between Yemen and the Horn of Africa, would affect navigation into the strategic Suez Canal.
President Abdel Fattah al-Sisi said on several occasions that the strait is "an Egyptian and Arab national security issue".
Tensions between Saudi Arabia and Iran, a Shi'te stronghold, have escalated after the Saudi execution of 47 people, including Shi'ite cleric Sheikh Nimr Al-Nimr, which caused fury in Iran and Shi'ite communities elsewhere.
In response to the Saudi executions, protesters in Iran stormed the premises of the Saudi Embassy in Tehran and Saudi Consulate in the northeastern Iranian city of Mashhad and set them ablaze.
Egypt, however, maintained its stance toward Saudi Arabia. Foreign Minister Sameh Shoukry said on Monday that the Saudi decision to sever ties with Tehran meets Saudi Arabia's interests and preserves its sovereignty.
Shoukry also noted that Iran's "intervention" in Saudi affairs is in violation of international law.