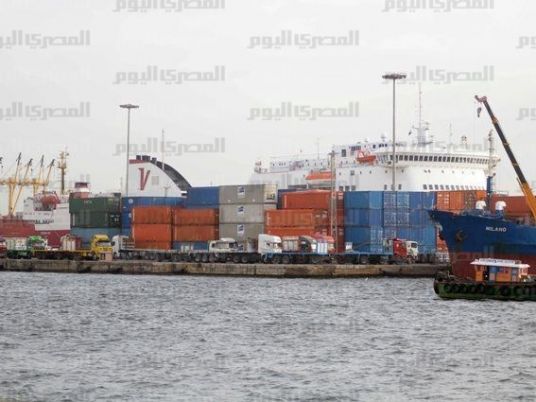 Egypt plans to reduce the time and cost of container release in a move to improve performance levels at customs outlets across the country, the chief of the Customs Department Magdy Abdel Aziz said in statement on Wednesday
.
"We have a plan to improve the performance level of customs ports around the country, in order to boost our world ranking in the quality indicator cross-border trade index , which dropped to 86th place in 2013, compared to 64th place 2012," Abdel Aziz said. "The plan focused on reducing the time for releasing imports to less than 12 days instead of 15 days."
Abdel Aziz added that the plan also aims to reduce the cost of loading and unloading containers to less than US$613 per container after it recorded around $737 last year.
"We will provide a new service for major customers as an economic actor," Abdel Aziz said. "This service will benefit society exporters and importers and it will allow for the quick release of their goods by reducing the time of customs procedures in general."
Egypt, the largest country in North Africa, has yet to realize its full potential in the field of international trade. It currently ranks in the 90th place among world countries in ETI.
Important barriers to developing trade persist, according to the Logistics Performance Index (LPI), which the World Bank has been using as a benchmark since 2007.