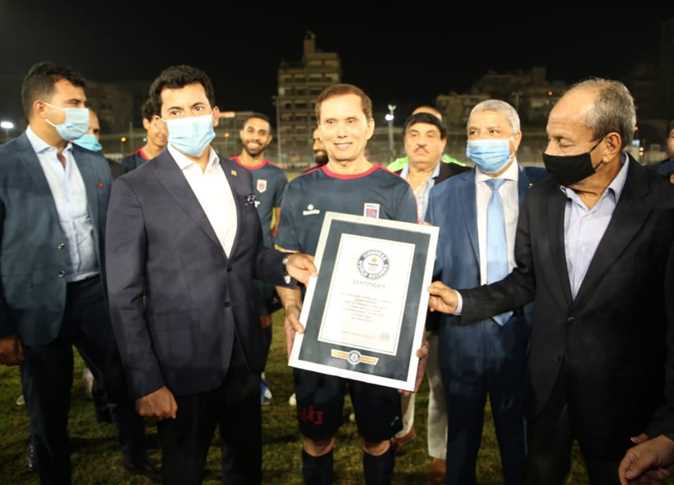 Minister of Youth and Sports Ashraf Sobhy on Sunday announced that Egypt has obtained a new spot in the Guinness world records after registering the world's oldest footballer Ezz al-Din Bahader, 75.
Bahader joined the Egyptian Football Association in January after signing a contract with the Sixth of October club, playing at the league's third level.
His last game was against the al-Ayat Sports Club at the Olympic Center in Maadi, in the presence of the five-member committee for the Egyptian Football Association and the Board of Directors of the Sixth of October Club.
Sobhy congratulated Bahader for achieving a world record among Egyptian football in particular, and wished him continued success with his club.