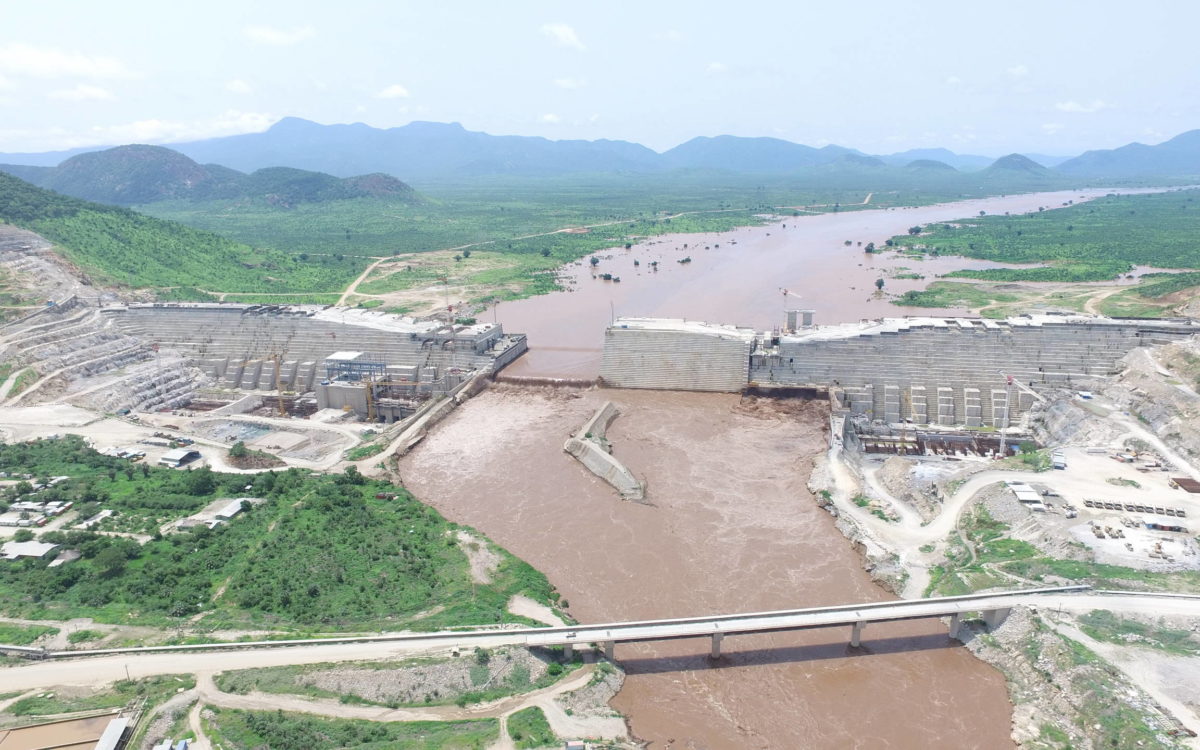 Egyptian Foreign Minister Sameh Shoukry reiterated Egypt's firm position on the Grand Ethiopian Renaissance Dam (GERD) crisis, wherein it is seeking to reach a binding agreement that preserves the water rights of all parties.
"Let me reaffirm the constants of the negotiating position of Egypt and Sudan on the Renaissance Dam, and stress that the solution lies in a binding and just agreement that preserves Ethiopia's right to development, which we respect and appreciate," Shoukry said at a meeting of Arab foreign ministers.
"But it should not in any way detract from the water rights of Egypt and Sudan in the Nile River. The adoption of rules for filling and operating the dam through the agreement of the concerned parties is a binding legal agreement that will prevent the region from slipping into a more complex scene with unimaginable consequences that we do not wish for," he added.
In an interview with Bloomberg that was published on Wednesday, Shoukry confirmed Egypt's keenness to "avoid armed conflict" over the Renaissance Dam.
Shoukry said that Egypt is committed to talks, and that "terminology has always been that for any country, all options are always open".
Egypt and Sudan consider the dam a threat to their vital water supplies, while Ethiopia considers it essential for development and doubling its electricity production.
Egypt and Sudan fear possible blows to water facilities, agricultural land, and overall availability of Nile water.
The two countries presented the GERD issue at a UN Security Council hearing in July in hopes of bringing more international players into the negotiation process.
Following the hearing, the Security Council issued a statement encouraging the three countries to resume negotiations under the auspices of the African Union, and to reach an agreement within a set amount of time. It also warned each country against unilateral measures.
Negotiations over the dam between Egypt, Ethiopia, and Sudan have stalled for years, with the three parties ultimately failing to reach any agreements.
The disputed dam is the largest hydroelectric project in Africa, with a cost of more than US$4 billion.