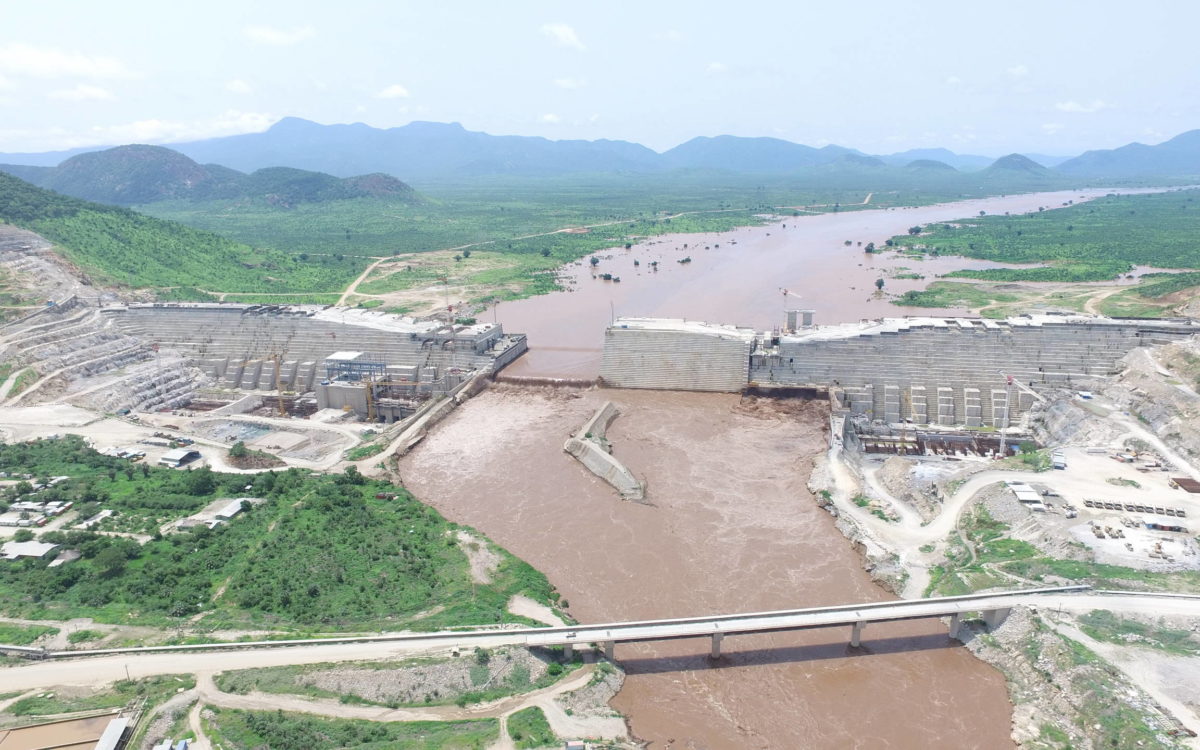 Egypt has stressed its utmost rejection of any unilateral measures by Ethiopia regarding the Grand Ethiopian Renaissance Dam (GERD).

Foreign Minister Sameh Shoukry laid out Egypt's firm position in line with international law on rejecting any unilateral measures in the management of trans-boundary water resources – a prime example of which is the GERD, constructed without consultation and any adequate studies regarding its effects on downstream countries.
Shoukry added, in Egypt's statement which he delivered at the high-level debate of the 78th session of the United Nations General Assembly in New York on Sunday evening, that there is no room for any mistaken belief in the possibility of imposing a fait accompli when the matter concerns the lives of over 100 million Egyptians.
Ethiopia's actions are in clear violation of international law, the 2015 Declaration of Principles Agreement, and the Security Council presidential statement issued in 2021, he noted.
Water is a sore spot
Water is a particular issue for Egypt, Shoukry said, as the nation faces severe water scarcity and tops the list of arid countries.
It faces annual water deficit exceeding 50 percent of its water needs, which requires reusing the limited water available several times and importing virtual water through food imports worth approximately US$15 billion annually.
Other pressing concerns
Other topics Shoukry raised include the threat of racism, xenophobia and Islamophobia, which have resulted in increased violence against Muslim communities, as seen in recent Quran burnings.
"A pillar of the development of the international system is its ability to promote human rights, in its political, economic, social and cultural dimensions, free from politicization, duplicity, and the attempt to impose concepts that do not respect cultural and social particularities," Shoukry said.
"I wonder: by what right or moral basis some people believe in the superiority of their value system compared to others?!"
Shoukry said that his country fully affirms its position supporting the legitimate rights of the Palestinian people and the establishment of an independent Palestinian state on the borders of June 4, 1967, with East Jerusalem as its capital.
And Egypt seeks to establish peace in Sudan, Libya, Syria and Yemen through the principles of international law and the decisions of international legitimacy, including the swift unconditional exit of all foreign forces and mercenaries from Libya.