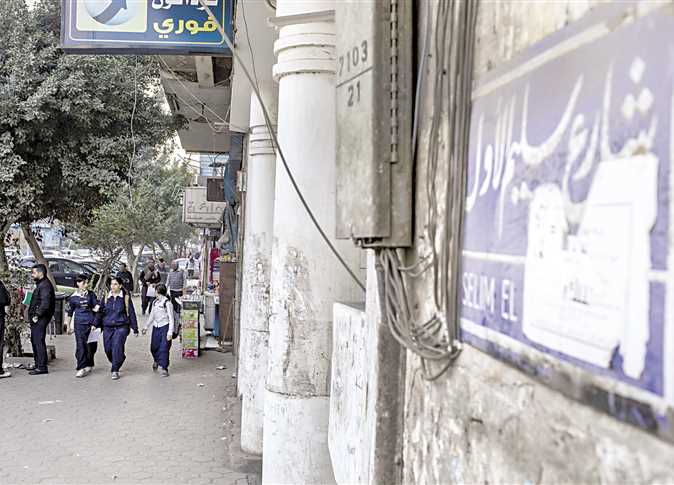 The Cairo governorate recently decided to change the name of a street located in the suburb of Zeitoun as it carries the name of Selim I, a Sultan of the Ottoman Empire from 1512 to 1520.
Selim I, who was a Sultan of the Ottoman Empire, was responsible for destroying Egypt's army and killing thousands of Egyptians in raids. The Ottoman empire is considered to be the first colonizer of modern Egypt.
According to a media statement from Helwan University, history professor Mohamed Sabry said that it is unreasonable to put the name of the first colonizer of Egypt on one of its main streets, saying that Selim I turned Egypt into a state affiliated to the Ottoman Empire.
Several local media reports said that the Cairo governor Atef Abdel Hamid asserted that there will be community dialogue between the head of Cairo's Zeitoun suburb and residents of the suburb to choose an appropriate alternative name.
The change of the street's name comes one day after increased tensions between Turkey and Egypt due to statements from the Turkish Foreign Affairs Minister Mevlut Cavusoglu who said Turkey considers the 2013 Egyptian-Cypriot agreement on the utilization of natural sources in the Eastern Mediterranean's economic zone as invalid.
In response, Egypt's foreign ministry warned Turkey in a statement on Wednesday against any attempt to undermine Egypt's sovereign rights in the East Mediterranean region, after Turkish Foreign Minister Mevlut Cavusoglu said on Tuesday that Turkey intends to explore the East Mediterranean for oil and gas.
The Egyptian foreign ministry's official spokesperson Ahmed Abu Zeid said in a statement that no party can dispute the legality of the agreement on the demarcation of the maritime borders between Egypt and Cyprus.
He added that the agreement is consistent with the rules of international law and has been recognized as an international convention in the United Nations.
Abu Zeid said that any attempt to undermine Egypt's sovereign rights in the East Mediterranean region will be rejected.