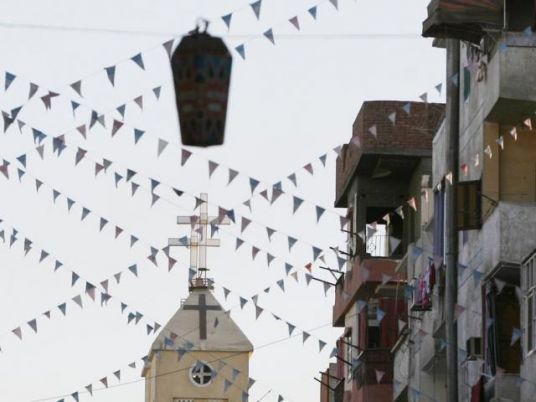 The Egyptian government has restored and rebuilt 70 percent of churches and Christian institutions damaged after the dispersal of the 2013 sit-ins at the Rabaa and Nahda squares, the state-owned newspaper Al-Ahram reported on Wednesday.
Several churches across the country were attacked after security forces dispersed supporters of the pro-Muslim Brotherhood president Mohamed Morsi on August 14, 2013.
Morsi was removed from office by the military nearly one year into his first term in office, after large numbers of Egyptians took to the streets demanding an end to his rule.
Bishop Macarius of Minya, a Coptic Orthodox leader, said the Holy Synod of the Coptic Orthodox church met President Abdel Fattah al-Sisi recently, saying that he is following the issue of church restoration closely.
Al-Ahram said that the restoration work is divided into three phases, the first and the second of which are now concluded, with the third phase to be completed by Christmas.
Media reports say that between 64 and 72 churches were destroyed or damaged after August 2013, with Sisi tasking the Armed Forces Engineering Authority with the rebuilding efforts.