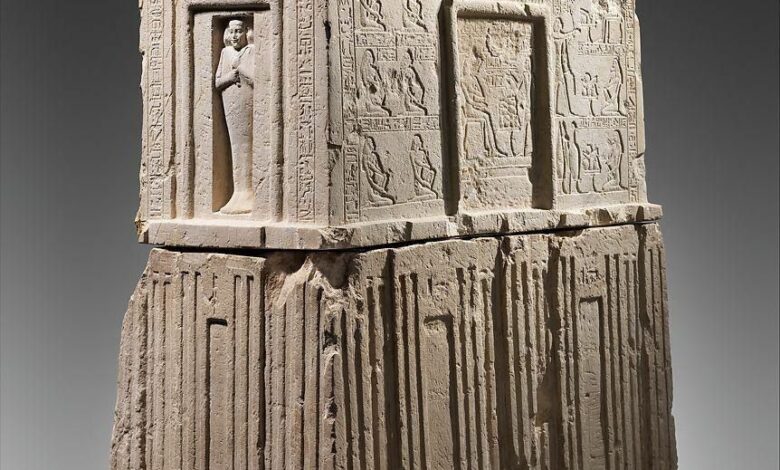 The Egyptian Ministry of Tourism and Antiquities recovered 16 artifacts from the US, in cooperation with the Office of the Attorney General in New York, and in coordination with the Foreign Ministry and various concerned authorities in the country.
The Secretary-General of the Supreme Council of Antiquities, Mostafa Waziri, said that the recovered artifacts had been illegally smuggled from the country, as proven by the investigations carried out in the US in three different cases.
The pieces will be delivered to the Egyptian Consulate General in New York within the next few days in preparation for their return to their homeland as soon as possible.
The Director General of the Retrieved Antiquities Department at the Supreme Council of Antiquities, Shaaban Abdel-Gawad said that among the recovered items, six artifacts from the Metropolitan Museum were confiscated by the US Attorney's office in Manhattan, New York, in a major case that involved smuggling artifacts to the US and France.
Investigations are still ongoing in France.
The recovered pieces included a fragment of a wooden sarcophagus covered with a layer of colored plaster depicting the face of a woman, a limestone panel with hieroglyphic inscriptions and a scene of offerings, and a piece of linen decorated with colorful drawings depicting the story of the crossing of the Red Sea from the Biblical Book of Exodus, divided into five small pieces.
Also among them is a bronze statue of a man kneeling, a limestone shrine decorated with colorful carvings of a person named "Kemis" who held the title of chief musician, and a funerary plaque from Fayoum portraits depicting a woman from the Roman era.
Nine antiquities that were in the possession of an American businessman were also retrieved, which investigations proved to have been illegally acquired, in addition to a gold coin dating back to the Ptolemaic era.